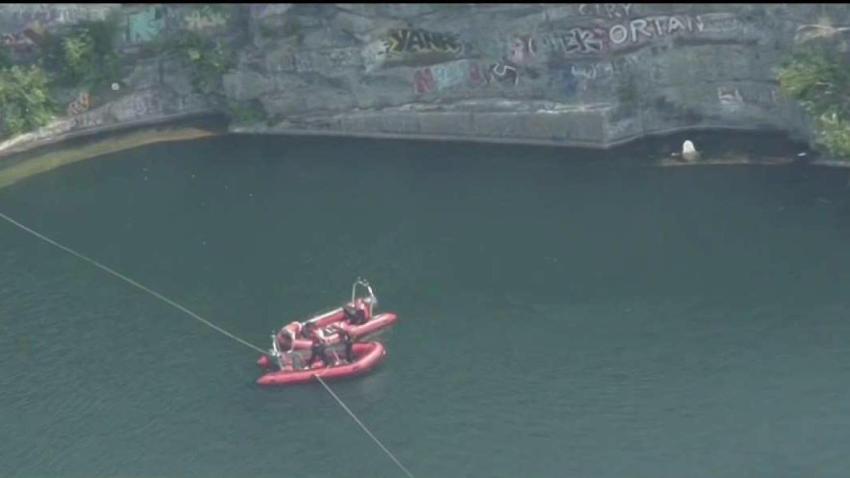 Susan Sargeant, WingSpan Theatre Company's Producing Artistic Director, has not performed onstage since 2009. With a staged reading of The Comparables by Laura Schellhardt at the Bath House Cultural Arts Center on Dallas' White Rock Lake on March 30 and 31, Sargeant explores a world she knows well: women in the workplace.
"This particular year I decided I would take something on as an actress. The material is timely," Sargeant said. "Tackling women in business is not a frontier many playwrights have blazed."
The Comparables focuses on three female high-end real estate agents who are navigating the competitive, high-pressure business world. The black comedy echoes themes in Jean Genet's The Maids, Sheryl Sandberg's Lean In, and most potently, David Mamet's Pulitzer Prize-winning drama featuring an all-male cast, Glengarry Glen Ross.
"There are similarities to Glengarry Glen Ross, but the big difference is one is a drama, but Laura takes it and turns it into a black comedy and Laura has us laughing our butts off," Sargeant said.
The humor makes powerful messages more digestible. "It makes it accessible. It makes it more universal," Sargeant said. "You're laughing and learning and thinking at the same time."
Like Glengarry Glen Ross, The Comparables does not delve into the character's private lives.
"Laura purposefully leaves out their personal lives. It's never in the play. In Glengarry Glen Ross, we never talk about their personal lives. Why do we always have to bring in the likability factor or the personal lives of a woman in the workplace, especially a high-end one? Why can't it just be 'I'm a business owner?'" Sargeant said. "This is about three women who are ambitious, from different generations, have different ways of getting there, different expectations, but Laura kept it focused on the workplace."
Sargeant plays Bette, the CEO of the successful real estate agency hoping to expand her personal brand through a reality television show.
"Bette, she'll do anything to get what she wants. Anything. She's kind of ruthless that way," Sargeant said. The women of Bette's generation have focused on breaking glass ceilings and navigating a man's world. She concentrates on what is best for her interests.
When Bette's reputation is threatened, the women must decide to come together or serve their own ambitions. Sargeant notes the playwright includes Madeleine Albright's quote, "There's a special place in hell for women who don't help other women," in an updated manuscript of the play. "This play illustrates what happens when there isn't a sisterhood," Sargeant said.
Bette's two younger associates have their own priorities. "Monica has much more feminine, human qualities in the workplace. She is thinking if the she does a good, steady job and she does everything she's told, does due diligence, if she proves herself, she'll get what she needs," Sargeant said. Monica builds relationships with clients, longs for a mentor and tries to find an existential balance.
"Iris uses whatever she has to be successful. She'll use her sexuality if she has to to attract the shiny object. She also wants equality," Sargeant said. "She enjoys sexuality, she enjoys men and she'll use it, but she wants to be able to walk in and say, 'We're the same thing, doesn't matter gender.'"
Sargeant finds Bette's straight-shooter lines roll off her tongue easily. "I really, really resonate with Bette the most because of where I am on the spectrum of age and what I've lived through historically as a woman," Sargeant said "But I also resonate with Monica because Monica is looking for the true balance."
As a woman in the arts world, Sargeant is interested in the same equality as Iris. "In the arts, you don't always want your gender to play into it. You want to be the best director for the job, the best person for the job, the best human being for the job. Race doesn't matter. Sexual orientation doesn't matter. Male or female doesn't matter. You're the best candidate for the job because you have a proven track record and you're a match for the material."
After running WingSpan Theatre Company for 21 years, Sargeant recognizes the core competitiveness of the real estate business. "As a producer, I have to be competitive for the attention of the press, selling tickets, who I'm going to put together for an artistic product, what's the artistic team, making sure your venue is on-point," Sargeant said. "As a director, you're out there, competing. There are many more artists than there are jobs. Designers, too. Actor compete all the time."
No matter what the field, a woman's path to professional fulfillment is as distinct as the individual woman. "It comes down to who you are," Sargeant said.
MORE: WingspanTheatre.com

Copyright FREEL - NBC Local Media