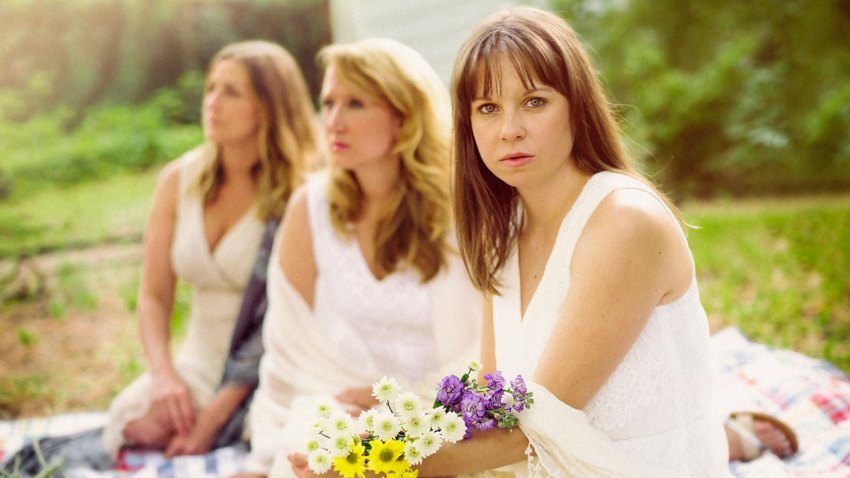 When it comes to premiering a new play, two theaters are better than one. That's the premise behind Second Thought Theatre and Circle Theatre's co-production of "What We Were," a new drama by Texas playwright Blake Hackler. Second Thought Theatre will present the play in Dallas at Bryant Hall on the Kalita Humphreys Campus from Aug. 28 – Sept. 21. The show will move to Circle Theatre in Fort Worth for a fall run from Sept. 26 – Oct. 19.
For both theaters, this co-production is an experiment. "We've always been curious about doing a co-production with a theater in Fort Worth because we don't know if it is worthwhile. We don't know yet how much audience crossover exists, if there are completely different audiences in two completely different cities. We hope there is," Alex Organ, Second Thought Theatre's artistic director, said.
"Circle has produced with partners like TCU, WaterTower and Theatre Three. We have never actually shared a budget and made joint creative decisions. Second Thought is a perfect fit for lots of reasons. The size of theatre, a significant enough difference in our audience base to warrant a transfer, and a shared desire for a high bar of work," Matthew Gray, Circle Theatre's artistic director, said.
Producing Hackler's "What We Were" was an easy decision. Second Thought Theatre has produced two of his works, "The Necessities" and "Enemies/People" and Gray played Peter in "The Necessities."
"It is one of the most beautifully written plays I have read in a while. It deals with time, memory and what it means to be a human in pretty profound ways. I was instantly excited to be a part of a production," Gray said.
"Personally, I feel this play is the most accomplished of his that I've read," Organ said. "This one feels richer, deeper and more mature than anything he's written. It's been a treat to witness and to be a small part of his evolution as a writer."
Christie Vela, the director of "What We Were," performed in "The Necessities" and "Enemies/People." "As both actor and director, I most admire Blake's ability to imbue silent moments, beats, pauses, with profound meaning," Vela said. "As a director, I get a very clear picture of what those moments ought to look like or feel like. I admire that text just kind of flows from his brain, not much editing, or perfecting, or kneading, because who really has time in real life, to examine every little thing you say? I also love that even in the darkest moments in his plays, there is humor."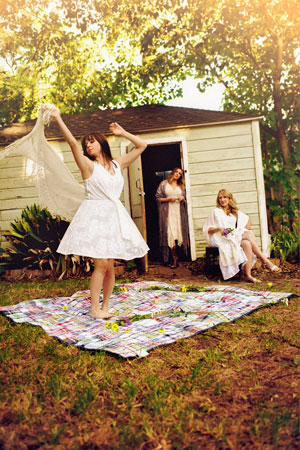 "What We Were" is inspired by the story of Treva Throneberry, the Texas woman who pretended to be a teenager through her twenties, living in foster homes and claiming various aliases to hide her identity. Hackler read a magazine article about her, but the focus of his play is not Throneberry's story.
His play revolves around three sisters and the way they cope with their childhood abuse. Tessa, the youngest sister, has spent her adult life moving from state to state, pretending to be a teenager. When she resurfaces at age 35, her older sisters, Carlin and Nell, must face their past.
Hackler found a second source of inspiration in his mother and her relationship with her sisters. "I was interested in the ways people cope with tragedy and trauma, and although this story is not the story of my mother and her siblings, I wanted to pay tribute to the deep and complicated love my mother and her sisters have for one another. In all their years, they've never intentionally hurt one another, never raised their voices to one another, never not been there for one another. They've raised families on their own, survived the deaths of children and spouses, weathered devastating illnesses, and despite being very different from one another, always found a way to support each other," Hackler said. "This kind of love, this kind of enduring, un-showy love is astounding to me, as is the resilience of women in general. I am an only child, and I will never know what it is like to have siblings. But one of the gifts of being a writer is the privilege of imagining what it would be like to live with this kind of love."
As one of seven sisters, Vela admires the authentic portrayal of sister relationships and the differing memories of a shared history. "A lot of this play is about how these women remember or don't remember this awful thing that happened to them," Vela said. "I will often, in real life, have a conversation with my sisters and we'll each have a very different perspective about how certain shared life events went down, or how our mother reacted. One of us says 'trauma' and another will say, 'Ummm...did we grow up in the same house? Because I don't remember that happening.' These women in the play are all three very different people, and also the same person, almost having the same thoughts across space and time, and at the risk of getting all esoteric, that's how sister relationships are."
MORE: Second Thought Theatre | Circle Theatre
Copyright FREEL - NBC Local Media