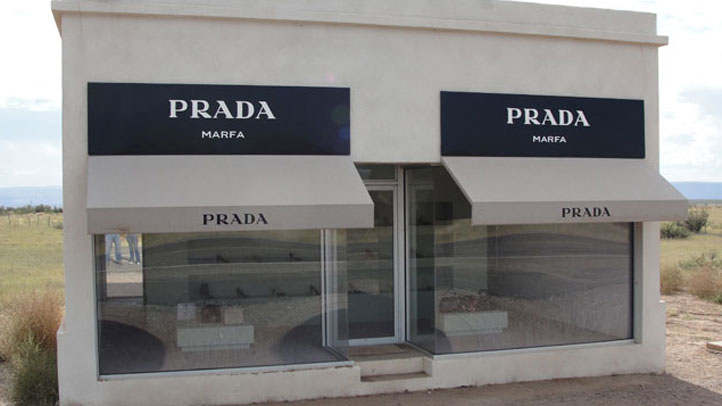 The Prada Marfa public art installation in West Texas has been targeted again by vandals.
The Jeff Davis County Sheriff's Office on Tuesday said nobody has been arrested and the investigation continues. The building near Valentine, about 35 miles northwest of Marfa, was found plastered with paint and posters.
Chief Deputy William Kitts says the vandalism was discovered Sunday. Kitts had no immediate damage estimate or possible motive.
The store that looks like a retail location for expensive Prada shoes and handbags opened in 2005.
Since then vandals have targeted the site numerous times, including a break-in where thieves discovered the high-end bags had the bottoms removed and only the right shoe of each pair was on display. The window panes were eventually replaced with bullet-resistant polycarbonate.
Copyright AP - Associated Press