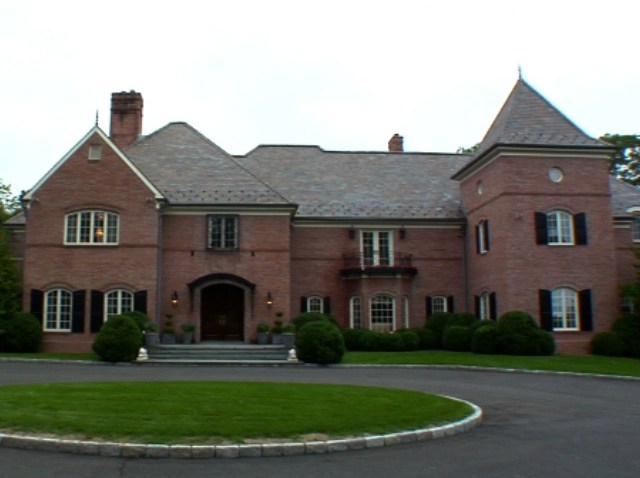 At first glance, an exhibition of ceramics famously crafted in Mexico seems like an unlikely match for the Crow Collection of Asian Art. However, the roots of Talavera link the cultures of three continents and eleven centuries.
On display beginning September 17 at the Crow Collection of Asian Art, Clay Between Two Seas: From the Abbasid Court to Puebla de los Angeles showcases the result of a global artistic collision.
"It happened because of inspiration. Potters in the Middle East were enchanted by Chinese porcelain, but they didn't have access the materials to make porcelain. They improvised to create the white glaze to mimic the look of porcelain," explained Amy Hofland, the executive director of the Crow Collection of Asian Art.
The Moors brought their techniques and designs to Spain during the 12th century and Spanish artisans added their European influence. The tin-enameled earthenware was known as maiolica and its opaque white glaze served as a perfect background for colorful designs.
The ceramic was named Talavera as a reference to the Spanish city of Talavera de la Reina.
Spanish trade routes from the Far East through the Philippines and finally to New Spain served to spread the earthenware and expose it to more adaptations.
The city of Puebla was a major stop on this trade route and in this city, artisan potters refined their skills, noting the popular use of cobalt blue during the Ming dynasty.
Porcelain was directly imported from Asia to potters through a trade route via Acapulco. Ceramics were a popular item to transported using the trade routes because they were easy to pack.
In New Spain, ceramics were often considered a status symbol. "What's interesting about the older Talavera is you can see animals illustrated on pottery that are not in Mexico. They saw things from China and inspiration struck again," Hofland said.
1650 to 1750 is considered the Golden Age of Talavera and Italian influences added mauve, green, yellow, orange, light blue and black to cobalt blue to make up a distinctive color palette for the pottery.
Today, the city of Puebla and a few nearby communities are the only places creating authentic Talavera. Eleven certified guilds govern the creation of Talavera to ensure quality and preserve tradition. The rules are deceptively simple: potters must use the same clay and glaze as developed 500 years ago.
Artisan resident programs also stress the use of the traditional color palette. This exhibition includes examples of classical and contemporary Talavera and the differences between the time periods are striking.
"Contemporary Talavera breaks out in form. There are examples of new media, sound pieces and inventiveness in shape. Contemporary pieces often use a graphic contemporary style, only referencing the colors and the clay," Hofland said.
Hofland also suggests Americans interested in Talavera make sure they are buying authentic ceramics. "In Mexico, brides and grooms get a set of Talavera as a gift. Here, we buy it in markets, but it is often from China. Look for the guild markings. Look for the influences to make sure you are buying a genuine piece of Talavera," she warned.
Clay Between Two Seas: From the Abbaside Court to Puebla de los Angeles is the Crow Collection of Asian Art's acknowledgment of Asia's global influence on art.
"This is a great metaphor for Asia. It was thought of as a place on a map. Because of global trade routes, Asia is everywhere," Hofland said.
The Crow Collection of Asian Art desires to act as a bridge to understanding the international brand of Asia and its relation to multiple cultures.
"We look at Mexico as a source of information about Asia. Our first exhibit about Mexico was in 2000. We want to encourage an appreciation for other cultures and we're looking for partners in Puebla to work on future projects. If we tried to be purist, we wouldn't be relevant," Hofland said.
Hofland also suggests patrons get their hands a little dirty to fully appreciate the craftsmanship of Talavera. "If you haven't worked with clay recently, you should. There's a certain joy in clay being formed by human hands. There's lots of unexpected surprises in the combination of references to other cultures," Hofland said.
Clay Between Two Seas: From the Abbasid Court to Puebla de los Angeles, presented in partnership with the Museo Internacional del Barroco, Puebla, Mexico, and the State Council for Culture and the Arts of Puebla, Mexico, will remain on view until February 12, 2017.
Kimberly Richard is a North Texan with a passion for the arts. She's worked with Theatre Three, Inc. and interned for the English National Opera and Royal Shakespeare Company. She graduated from Austin College and currently lives in Garland with her very pampered cocker spaniel, Tessa.