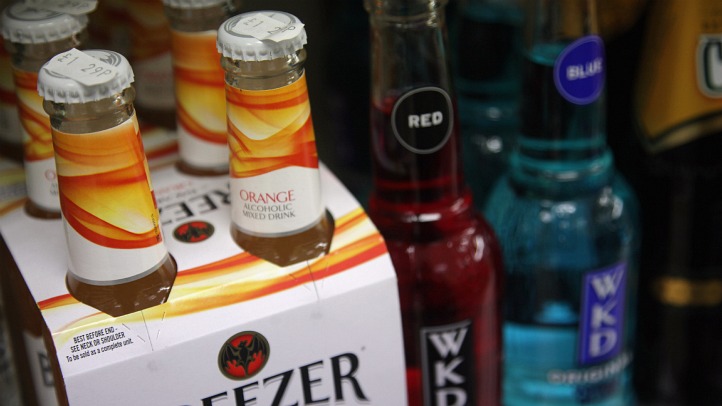 When Rebecca Young, the president and executive director of The Arts Community Alliance (TACA), concludes her 18-year tenure on Dec. 31, she will be leaving one of the largest financial supporters of the arts community on the cusp of its 50th anniversary.
Her relationship with TACA began before she joined the organization. Young had previously worked for the Dallas Symphony Orchestra and the SMU Meadow School for the Arts before forming The Young Company, a public relations firm whose non-profit clients included the Dallas Theater Center, Theatre Three, and the Fort Worth Ballet (now the Texas Ballet Theater).
She served as the Dallas Theater Center's director of external affairs.
"I had been on the receiving side of the grants and I had worked with many organizations that benefited from TACA. I had a high regard for unrestricted dollars, that TACA supported organizations and trusted organizations to spend the money in the way they needed," Young said.
When she joined TACA in 1999, the organization distributed $300,000 and had only two staff members. The staff now includes eight staff positions and in 2016, TACA has distributed $1.5 million to a broad range of arts organizations.
TACA's growth as an organization reflects the impact of the most significant change in the DFW's art community.
"The biggest change is the Arts District. I think as fearful as many organizations were about the money that they were receiving being redirected during the $300 million capital campaign, I would have to say every artist and arts organization has benefited from the Arts District being a central driver and a core meeting place," Young explained.
The Arts District created a physical infrastructure for an arts community, but Young wanted to further help philanthropists support the artists and organizations within that infrastructure.
"People give to people. If you can show people the view of the world through your perspective, they are going to want to help," Young said. Young also understands philanthropists' expectation of arts organizations collaborating and sharing knowledge to become stronger.
A desire to enable that collaboration led to the establishment of TACA Perforum, a symposium combining arts experts from around the country and North Texas arts managers to discuss major issues facing the arts community.
"You go out and bring someone in, they see the energy, the vibrancy, the vitality, and the artists coming out of the Texas soil. They feel that energy and they go away talking about us and something comes back," Young said.
She is convinced that energy is why Dallas was invited to be one of six cities to participate in the Bloomberg Philanthropies Arts Innovation and Management (AIM) program. Young hopes the two-year program aimed at helping small and mid-sized organizations with marketing, fundraising, and board engagement will have a long-term impact. Young's tenure includes the creation of the North Texas Cultural Co-Op, a digital platform for arts organizations to exchange donor lists.
"In the process of doing this work, we are growing ourselves as executives and managers. We are also finding we have the same problems and we don't have to sit siloed and think we can't get out of a problem. The opportunity to share information and to share knowledge and to feel like you belong to an arts community is huge for the administrative side as well as the artistic side," Young said.
At a TACA Perforum, José Antonio Bowen, the former dean of SMU Meadows School for the Arts explained if a city is not creating new work, it will never be a destination for art. Young accepted that statement as a challenge and in 2011, TACA introduced the TACA Donna Wilhelm Family New Works Fund and in 2015, the Bowdon and Embrey Family Foundations Artist Residency Fund debuted. Young considers the financial support an investment that shines a light on talent and lifts it up all to appreciate.
Young emphasizes TACA not only builds community, but is a catalyst for building community. She is confident her successor Wolford McCue will ably continue that work. McCue has served on TACA's board since 2003 and Young is delighted by his selection.
"He is a collaborator, he is generous, he is smarter than smart, and he wants to move this organization forward," Young said.
Young's hopes for the future of TACA and the arts community is a list of challenges. "I hope our financial support grows by leaps and bounds. I hope we get the corporate community to support the arts, and that we find a way to really develop fabulous people to replace the fabulous board members who have served for all these years. I hope we can have people tumble into love with the arts," Young said.
Rebecca Young may be retiring from her job, but she will never retire from loving the arts.
Copyright FREEL - NBC Local Media