Come join NBC 5 and the Westside YMCA this Thanksgiving, November 26, in celebrating the 34th annual Fort Worth YMCA Turkey Trot. This year the Turkey Trot includes a 5K, 10K, and a 1K fun run called the Gobbler. All proceeds benefit the scholarship/youth program of the Westside YMCA.
The Fort Worth YMCA Turkey Trot has become a Thanksgiving Day tradition as well as the Y's largest event. With over 13,000 paying participants and thousands of cheering supporters, it is a sight to behold. There's a party atmosphere with a live band, aerobic warm up, food court and balloons. Volunteers and runners converge in the heart of Fort Worth's west side, the Ridglea neighborhood.
Register Now for Fort Worth YMCA Turkey Trot 2015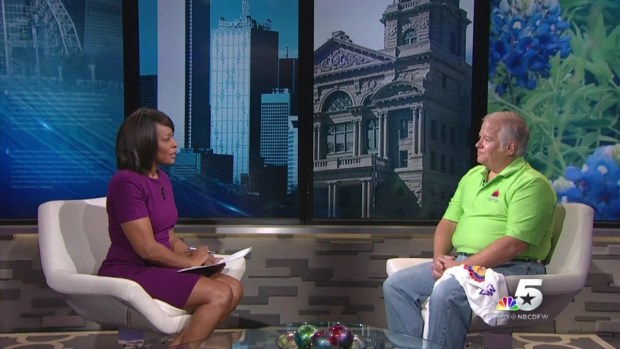 All three races begin on Camp Bowie at the Westridge Intersection. There is parking available in several vacant lots along Camp Bowie and limited parking around the race area. All walkers, baby strollers, and dog walkers are asked to start at the back of the pack to let competitive runners compete in the chip timed corral.
For 125 years, the YMCA of Metropolitan Fort Worth has served Fort Worth and the surrounding area with a vision to improve the lives of its citizens, especially its youth. Today their cause is strengthening communities. We do that by nurturing youth development, encouraging healthy living and supporting social responsibility.
For more information, visit www.fwtrot.org or call the Westside YMCA at (817) 244-4544.

Fort Worth YMCA Turkey Trot 2015
Thanksgiving Morning
Thursday, November 26 Race Times:
1K Gobbler at 8:00 a.m.
10K at 8:15 a.m.
5K at 8:30 a.m.
6115 Camp Bowie Blvd. and Westridge Fort Worth
www.fwtrot.org