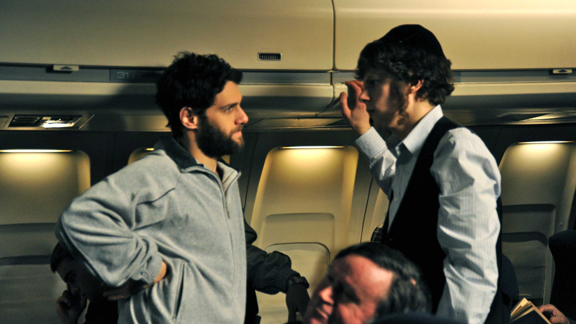 "Holy Rollers" Hitting Theaters May 21
The Sundance hit stars Jesse Eisenberg as a Hasidic Jew growing up in Brooklyn in the 1990s who finds himself caught up in one of he city's biggest Ecstasy smuggling rings. It co-stars Justin Bartha and Q-Tip.
We don't waste our time on anything not worth your time. We celebrate the best of what's coming on film and TV. We cheer when our expectations are met and criticize when we're let down.