Every week, we'll grade the Cowboys on the three phases of the weekend's game.
Offense: A
What do you know? Tony Romo comes back into the fold, and the Cowboys' studs get back into their grooves. DeMarco Murray ran for an even 100 yards, and Dez Bryant went off for 158 yards and two touchdowns, while Romo looked fairly comfortable and effective. The Cowboys had one turnover — a Cole Beasley fumble that was inconsequential — and racked up 399 total yards.
Defense: A
The Cowboys allowed a touchdown on Jacksonville's first drive of the game, which was a bit scary, and not again until the final minute of the game that was already on ice long ago. It was a good effort for a banged up defense that was missing Justin Durant, Rolando McClain and Tyrone Crawford but featured a huge game from Anthony Hitchens (nine tackles) and Bruce Carter, who had seven tackles and a very impressive, athletic interception, which was one of the Jaguars' three turnovers on the day.
Special teams: B
Everything went fine here, except for the fact that we were all thrown off when Dan Bailey actually missed a field goal that he seemed to just mishit after drilling a 54-yarder in the first quarter.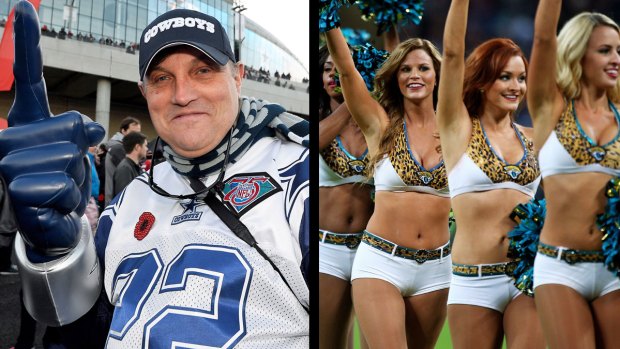 Images: Cowboys Top Jags at Wembley
Published at 11:05 AM CST on Nov 10, 2014