Krystle Gutierrez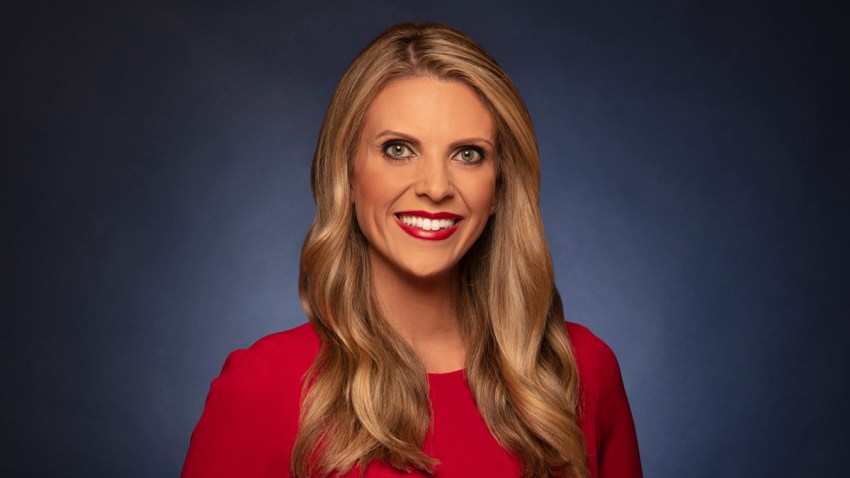 Krystle Gutierrez returns to the NBC 5 team in 2019 to help cover traffic when Samantha Davies is off or on assignment. You can see her weekday mornings from 4:30 a.m. to 7 a.m. on NBC 5 Today. Krystle is also married to NBC 5 anchor, Kris Gutierrez.
The morning schedule is nothing new for Krystle. You may remember seeing her on CW's Morning Dose and Fox 4's Good Day, where was a reporter and fill-in anchor from 2007 to 2012. Some of her most memorable reports include the destructive wildfires that hit North Texas in 2011, the 2010 NBA All-Star Game and Super Bowl XLV in 2011.
Krystle has also been a reporter & fill-in anchor at WGN-TV & CLTV in Chicago. While there, she got to experience her fair share of winter weather reporting. Needless to say, she's glad to be back in Texas where the winter season is much milder.
Follow Krystle on Twitter | Like Krystle on Facebook | Follow Krystle on Instagram
Krystle also worked at KRIS-TV in Corpus Christi, Texas where she was a morning anchor and health reporter. Her compelling story on a South Texas teen's battle to survive after contracting a deadly form of staph bacteria was honored by the Texas Medical Association and the Texas Associated Press. Krystle was also recognized for her work on a pre-game college football show called "Aggie Game Day Live" while she worked for KBTX-TV in College Station, Texas. Krystle was part of the first two seasons of the show, which both received Telly Awards for excellence in live broadcasting.
Krystle graduated from Texas A&M University with a degree in Agriculture Journalism. She got her start in television news as a studio camera operator for KBTX-TV when she was only a Freshman in college. After a couple of years behind the scenes Krystle finally made her way in front of the camera when she was a Junior in college, serving as the Noon show anchor and co-host of "Aggie Game Day Live."