Keisha Burns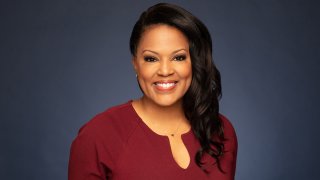 Keisha Burns is the weekend morning weather anchor/reporter at KXAS NBC 5. She joined the weather team in February 2017.
Keisha began her broadcasting career in Cheyenne, Wyoming where she worked as a weekend anchor and dayside reporter for KGWN-TV. After that, she worked as an anchor and reporter and weather forecaster at KTVZ-TV in Bend, Oregon where she covered anything from severe weather to crime and politics.
E-mail Keisha| Follow Keisha on Twitter | Like Keisha on Facebook | Follow Keisha on Instagram
Prior to coming to Dallas, Keisha worked as a weather anchor at NWCN-TV and KING 5-TV in Seattle for seven years.
Although a Southern California native, Keisha says she instantly fell in love with the constant changing, yet extraordinary weather of the Pacific Northwest and the challenge it presents in forecasting. She's happy to take on even bigger weather challenges as she joins the NBC 5 weather team, and is excited to call Texas her new home.
Keisha graduated from Cal State University Northridge with a B.A. in Broadcast Journalism and a Minor in Geography.
Keisha comes from a big family of three brothers and two sisters and, although she misses her family back home in southern California, she's excited to be closer to her oldest brother who also lives in North Texas.
When she's not forecasting the weather, Keisha enjoys reading, bike riding, traveling, chasing sunrises and sunsets and all the moments in between.