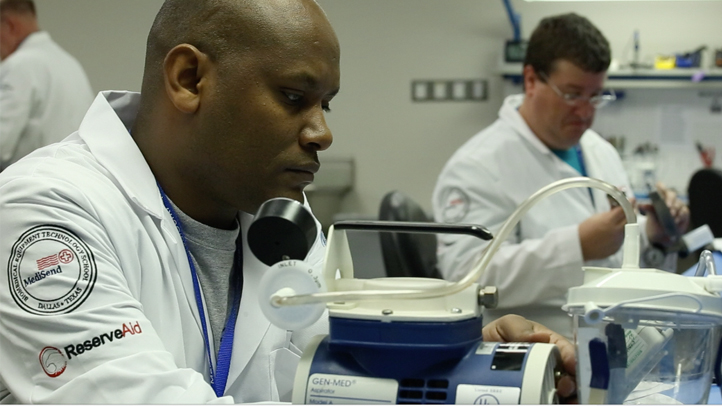 The General Richard B. Myers Veterans Biomedical Technology School trains post 9-11 veterans to be professional biomedical equipment technicians (BMETS), the individuals who are responsible for the repair and maintenance of critical medical equipment. It is a growing field with excellent starting salaries and great career in the healthcare industry. The Myers School readies veterans for employment in only five months in a fast track program. Graduates are currently working for prominent healthcare organizations around the country such as Baylor Scott & White Health, SODEXO, DaVita Dialysis, Becton Dickinson, VHA and the US Military.

The Myers School recently partnered with Dallas County Community College District to offer training as part of an accelerated Associate Degree in Electrical Engineering Technology. Veterans can then complete their degree at DCCCD colleges while fully employed as BMETS.

"The ability to earn a BMET certificate in five months and complete an associate degree while employed is an exceptional opportunity for our veterans, many of whom are challenged in the transition from military to civilian life," said General Richard B. Myers.

For more information on the General Richard B. Myers Veterans Biomedical Technology School, visit to www.MyersBMET.org.