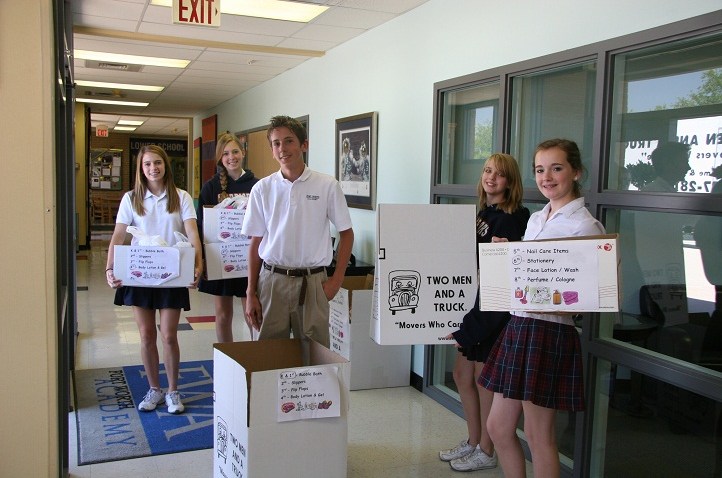 On the second Sunday in May, moms across the country are deservedly showered with attention
on Mother's Day. Unfortunately, while most moms are being treated to breakfast in bed or
having flowers delivered to them, tens of thousands of women spend their Mother's Day
Community
Connecting NBC 5 to the community we serve.
living in shelters due to homelessness or as a result of escaping from domestic violence.
To aid mothers in crisis, TWO MEN AND A TRUCK® created its Movers for Moms® program, a
community-based initiative working with neighborhood schools and organizations – such as
Primrose Schools of Parkwood Hill locally – to collect essential items to donate to women
in shelters on Mother's Day. The program began as a statewide effort in Michigan in 2008
and will run in 31 states in 2013 to support more than 100 women shelters, including the
YWCA of Fort Worth and Tarrant County.
As the program continues its rapid growth, the moving company hopes to surpass its 2012
collection of 115,000 items by donating more than 200,000 supplies to community shelters
assisting mothers in need this spring.
The local TWO MEN AND A TRUCK® invites additional community partners to join the cause in
2013 in hopes of eclipsing its collection objective. Schools and other organizations
interested in supporting the Movers for Moms® program should visit www.twomenandatruck.com
to locate the franchise nearest them.