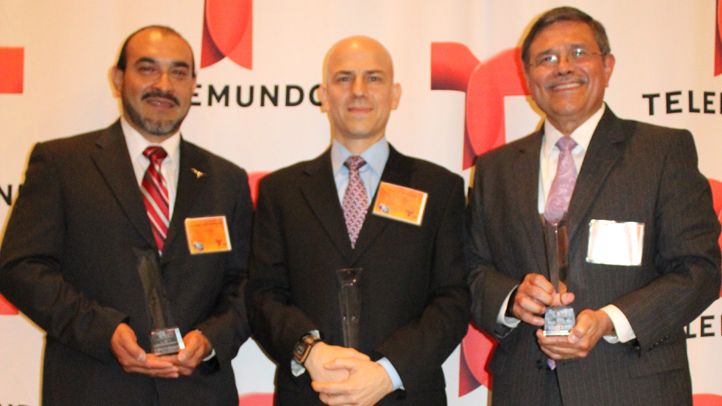 NBC 5 and Telemundo 39, with the assistance of the Greater Dallas Hispanic Chamber of Commerce, the Fort Worth Hispanic Chamber of Commerce and the Irving Hispanic Chamber of Commerce, are proud to present the 2013 Hispanic Business Salute award to Rosario Villalpando, Alfred Saenz and Carlos Branger. This distinguished award acknowledges their outstanding business achievements and dedication to our community.
ROSARIO VILLALPANDO
Rosario Villalpando, who comes from humble origins, prides himself on being raised in a family that valued good principles. Although his studies were limited, this did not keep him from dreaming big. When he was just fourteen years old, he immigrated to the United States and despite many trials, launched Los Pastores Restaurant and currently has four additional businesses.
Community
Connecting NBC 5 to the community we serve.
ALFRED SAENZ
Alfred Saenz studied electrical engineering and in 1988, he joined MULTATECH, a company dedicated to engineering projects, both mechanical and electrical. In 1999, he became the President and CEO of MULTATECH. Thanks to his vision, the company now provides comprehensive engineering and architectural services as well.
CARLOS BRANGER
Carlos Branger is the founder and owner of the Zaguan Latin Café. Prior to founding Zaguan, he obtained his bachelor's degree as a Systems Engineer. Without any previous restaurant experience, he founded Zaguan which has been a successful business for over eleven years. He opened a second location and continues to be a devoted community leader and business entrepreneur.

Sponsored in part by: