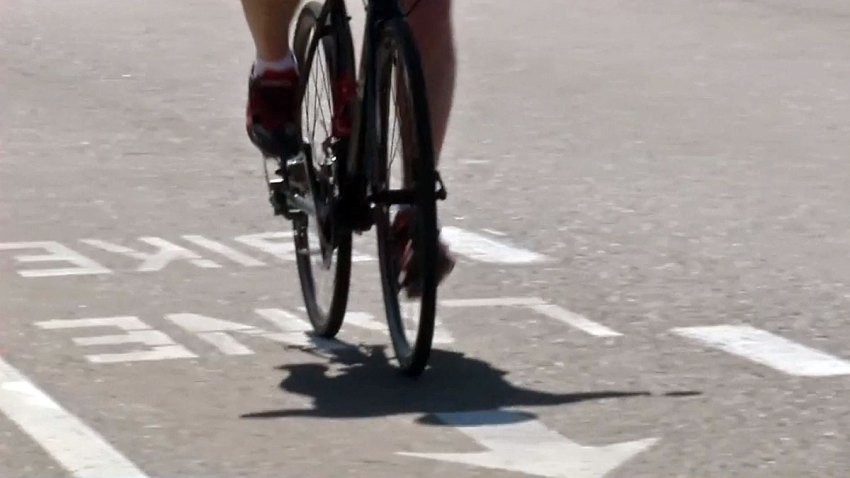 Blue Zones Project® to Host Building Healthy Neighborhoods Workshops
Four community workshops scheduled throughout Fort Worth February 28-March 3

NBC 5, Blue Zones Project-Fort Worth and the City of Fort Worth invite you to free Building Healthy Neighborhoods workshops to give Fort Worth residents a voice in making their neighborhoods more walkable and livable for all users, ages, and abilities.

The community workshops are open to the public and will be led by Dan Burden, a nationally-recognized walkability expert, who will help citizens evaluate and offer input on potential changes to their built environment. The built environment is the design and construction of streets, buildings, and other areas where people walk, drive and ride their bikes.

Evaluating and optimizing the built environment is a cornerstone in Blue Zones Project's strategy to improve well-being for everyone who lives, works and plays in Fort Worth.

Building Healthy Neighborhoods Workshop Schedule:

Saturday, Feb. 28
9 a.m. to 1 p.m. (Registration: 8:30 a.m.)
MLK Community Center
5565 Truman Drive
Covering: 76012, 76040, 76053, 76060, 76103, 76105, 76112, 76117, 76118, 76119, 76120, 76134, 76140, 76155
This workshop will be conducted by Samantha Thomas, built environment manager for Blue Zones, LLC.
RSVP: http://mlkcenterbuiltworkshop.eventbrite.com

Saturday, Feb. 28
9 a.m. to 12 p.m. (Registration: 8:30 a.m.)
Heritage Baptist Church
1200 S. Hwy 156
In conjunction with the North West Fort Worth Community Alliance Quarterly Meeting
Covering: 76052, 76131, 76137, 76177, 76244, 76247, 76262
RSVP: http://heritagebuiltworkshop.eventbrite.com

Sunday, March 1
1-5 p.m. (Registration: 12:30 p.m.)
Smith Hall Conference Center - TCU
2805 West Lowden Street
Covering: 76108, 76102, 76028, 76036, 76104, 76107, 76109, 76110, 76115, 76116, 76123, 76126, 76132, 76133
RSVP: http://tcubuiltworkshop.eventbrite.com

Tuesday, March 3
5:30-8:30 p.m. (Registration: 5 p.m.)
All Saints Church--Catholic Men's Club
1428 North Commerce
Covering: 76106, 76108, 76111, 76114, 76127, 76135, 76164, 76179
RSVP: http://allsaintsbuiltworkshop.eventbrite.com

Background on Blue Zones Project:
Blue Zones Project is a community-led well-being initiative aimed at making healthier choices easier for people who live, work and play in Fort Worth. Fort Worth is currently a Blue Zones Project Demonstration Site. Over the next four years, the city will be implementing environmental changes in six key areas, including worksites, schools, grocery stores, restaurants, individuals and community policy. Once city-specific goals are met, Fort Worth will be certified as a Blue Zones Community®. For more information, visit www.bluezonesproject.com.

Background on Dan Burden:
Dan Burden is a nationally recognized authority on walkable, livable, and sustainable communities, complete streets, and bicycle and pedestrian facilities and programs. As the director of innovation and implementation for Blue Zones, LLC, Burden oversees community built environment transitions, making communities healthier, more active places to live.

Burden has received lifetime achievement awards from both the Association of Pedestrian and Bicycle Professionals and New Partners for Smart Growth. The League of American Bicyclists named Burden as "one of the 25 most significant leaders in bicycling for the past 100 years." Planetizen Magazine ranks Burden as one of the 100 most significant urban thinkers of all time, and in 2001 Time Magazine named him as one of the six most important civic innovators in the world.