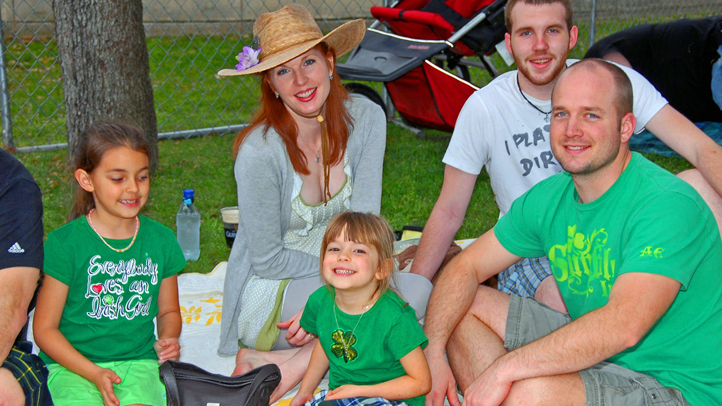 Put on your finest kilt and don't miss the 31st Annual North Texas Irish Festival Friday, March 1, through Sunday, March 3, at Fair Park in Dallas. NBC 5 and the Southwest Celtic Music Association invite you to a weekend of delicious Irish food, and an amazing array of Irish and Celtic performers the whole family will enjoy.
The North Texas Irish Festival will feature some of the very finest in Irish and other Celtic entertainment including world famous bands, award-winning dancers, enchanting storytellers, and educational workshops on 13 stages throughout Fair Park. This year's theme "Along the Lines," highlights three significant contributions that Irish immigrants brought to America: their music, literature and willingness to work constructing the railroad system.
Top chefs will modernize Irish classics with new flavor twists and cook with traditional Irish ingredients in cooking presentations that attendees can then taste. There will also be blacksmithing demonstrations, archery in a Celtic village, Gaelic football and horse displays allow attendees to experience Celtic culture.
Community
Connecting NBC 5 to the community we serve.
Urchin Street will include children's entertainment, a petting zoo, safety demonstrations and art activities. For tickets, visit www.ntif.org.
Southwest Celtic Music Association
North Texas Irish Festival
Fair Park – Dallas
www.ntif.org
Friday, March 1
6:00 pm – 11:00 pm
Saturday, March 2
10:30 am – 11:30 pm
Sunday, March 3
11:30 am – 7:30 pm

Sponsored in part by