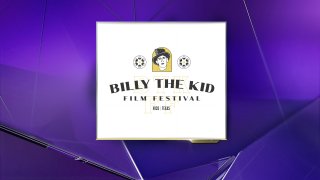 The Hico-based Billy The Kid Film Festival announced for their second edition they will team with Dallas' Women Texas Film Festival for a two-day virtual presentation November 6 & 7. With 5 short film programs featuring 18 films, the 2-day cinema experience will both put a spotlight on women filmmakers, as well as Texas-shot and produced films. BTKFF will also present a special work-in-progress presentation of Chris Zuhdi's Hico-shot feature film, "Mexican Moon."
13 of the 18 films have a woman in a lead creative role (director, producer, writer, editor, cinematographer, or composer) and 11 of the films were shot in Texas and/or from Texas filmmakers.
Film festival passes and tickets are on-sale now. For more information on the Billy the Kid Film Festival, visit www.billythekidfilmfestival.com.