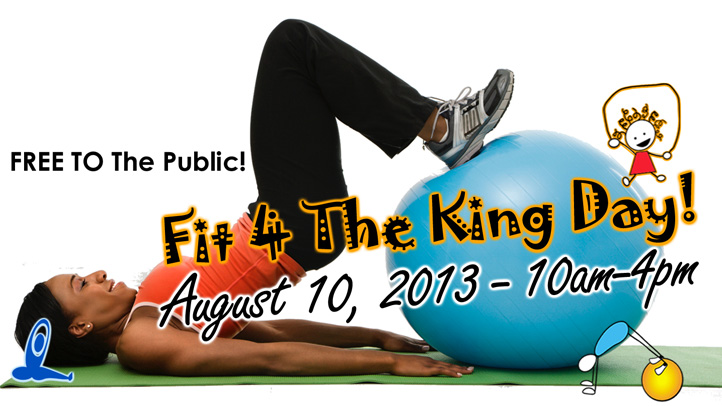 NBC 5 and the Martin Luther King, Jr. Family Clinic proudly sponsor and invite families to come out to "Fit 4 The King Day" on August 10th.The message is to exercise, eat healthy, and have regular checkups which can make a real difference in your overall health. This event will offer something for everyone and admission is FREE.
So lace up your tennis shoes and bring your family out to enjoy a day of exercising and more with zumba, line dancing, yoga, and other fun ways to move your body. "Fit 4 The King" offers a kids zone for children with many choices to get moving from jump roping to relay races.
This event will include free health screenings to raise awareness on the importance of preventative healthcare and the role it plays in keeping you informed about your health. Some of the free services that will be offered are blood pressure checks, glucose, dental, BMI screenings, STD testing and treatment, prostrate testing, and mammograms. Also, there will be complimentary eye exams and Q & A sessions with board certified doctors and dentists.
Community
Connecting NBC 5 to the community we serve.
Martin Luther King, Jr. Family Clinic has a history of community service and providing affordable healthcare to families and individuals for more than 26 years. "Fit 4 The King Day" is one more way they are giving back to the community they love.
"Fit 4 The King Day"
Saturday, August 10
10am to 4pm
FREE Admission
St. Phillip's School and Community Center
1600 Pennsylvania Ave.
Dallas, TX 75215
214-426-3645, ext. 165
info@mlkfamilyclinic.org
www.mlkfamilyclinic.org