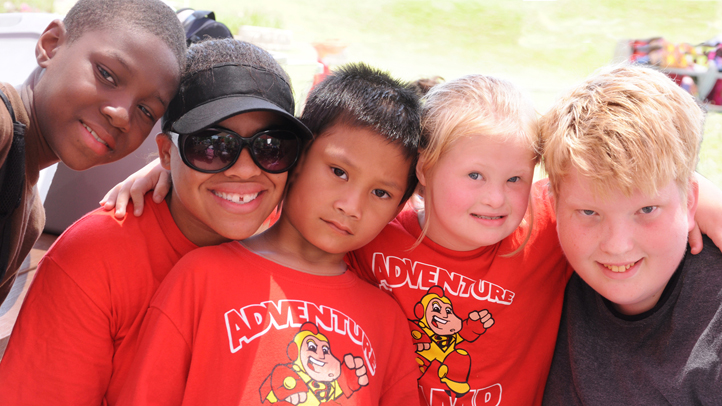 Arc Days Camps are great summer fun. For more than a dozen years The Arc has been thrilling kids from 5 to 21 with disabilities at its summertime Adventure Camps. The Arc in North Texas was founded in 1951 by parents of children with intellectual and developmental disabilities (IDD) to improve their opportunity for meaningful public education and greater participation in community life.
The Arc's year-round programs for members and their families in Collin, Dallas and Rockwall counties support and empower people with IDD to improve their quality of life by meeting new friends while enhancing life skills, improving self-esteem and increasing their level of independence.
This year, enjoy Arc Summers in even more ways!
Community
Connecting NBC 5 to the community we serve.
Adventure Camp
"FUN" is the word that best describes The Arc's Adventure Camp experience in Frisco and Rockwall. The two-week session includes crafts, games, swim outings and trips to area attractions. These day camps operate Monday through Friday, 9:00 a.m. to 3:00 p.m.
ROCKWALL
Session 1: June 24-28, July 8-12
Session 2: July 22-26, July 29-Aug 2
FRISCO
Session 1: July 8-12, July 15-19
Session 2: July 29-Aug 2, Aug 5-9

Application fee: $75
Registration fee: $450 per session
Day camps feature art, friendship, and leadership. Each of these day camps in North Garland will engage teens and older in activities that make wonderful summer memories!
iLead Camp - helps teens and young adults become empowered and more active in the community.
July 15-19, 9:00 a.m. to 3:00 p.m.
Friendship Camp - builds social skills with fun group activities.
July 22- August 2, 9:00 a.m. to 12:00 p.m.
Application fee for each camp is $25. Registration fees start at $250.
Arc Days
Arc Days Center is located in Allen, Desoto, Garland and Richardson. Each center offers computer technology, empowerment activities and social interactions geared to each person's level of need.
Try one day a week or five days a week this summer! Monday through Friday from 9:00 a.m. to 2:30 p.m. State- approved rates HCS, TxHml and respite care clients also apply.
Application fee is $25. Private pay registration is $30 per day.
You do not have to be a member to enjoy the benefits of Arc programs.
Learn more on the Arc website:
http://www.arcdallas.org/programs.html