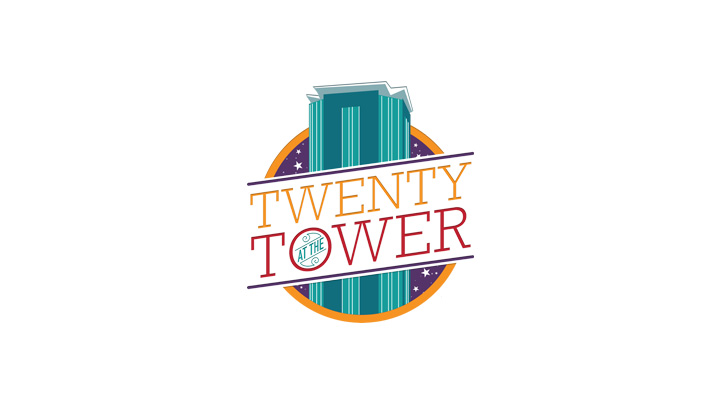 One of the most well-known buildings in Fort Worth, Texas will now host some of the most well-known Texas chefs this June and July during the Twenty at the Tower pop-up restaurant event, benefitting Fort Worth Food + Wine Foundation. For twenty nights only, the Festival will host chefs to cook intimate dinners for fifty diners each night at Twenty at the Tower. Tickets are $75 including tax, valet, and ticketing fees. Gratuity will not be included.
The doors open at 6:30 PM for a pre-dinner reception with hors d'oeuvres and drinks. Dinner will begin promptly at 7:00 PM. Drinks are BYOB and seating will be family style. A different chef will prepare a multicourse menu each night. The following chefs have been confirmed: Jon Bonnell, Jason Dady, Graham Dodds, Scott Gottlich, Jeff Harris, Eric Hunter, Tim Love, Kevin Martinez, Matt McCallister, Andre Natera, Marcus Paslay, Juan Rodriguez, Blaine Staniford, John Tesar, Gerard Thompson, Michael Thomson, Todd Williamson. Patrons will not know which chef is preparing their dinner that night until they arrive; however, menus will be released the Friday before each dinner on Fort Worth Food + Wine Festival's Facebook page.
Proceeds from Twenty at the Tower will benefit the Fort Worth Food + Wine Foundation. The Foundation is the sole benefactor from the upcoming inaugural Fort Worth Food + Wine Festival, March 27-30, 2014. It is the mission of the Foundation to support culinary endeavors by creating grants and scholarships for farmers, students, and entrepreneurs. For tickets, visit www.fortworthfoodandwinefestival.com.
Community
Connecting NBC 5 to the community we serve.
Twenty at the Tower dates:

Sunday, June 2nd
Monday, June 3rd
Sunday, June 9th
Monday, June 10th
Sunday, June 16th
Monday, June 17th
Tuesday, June 18th
Sunday, June 23rd
Monday, June 24th
Sunday, June 30th
Monday, July 1st
Sunday, July 7th
Monday, July 8th
Sunday, July 14th
Monday, July 15th
Tuesday, July 16th
Sunday, July 21st
Monday, July 22nd
Sunday, July 28th
Monday, July 29th