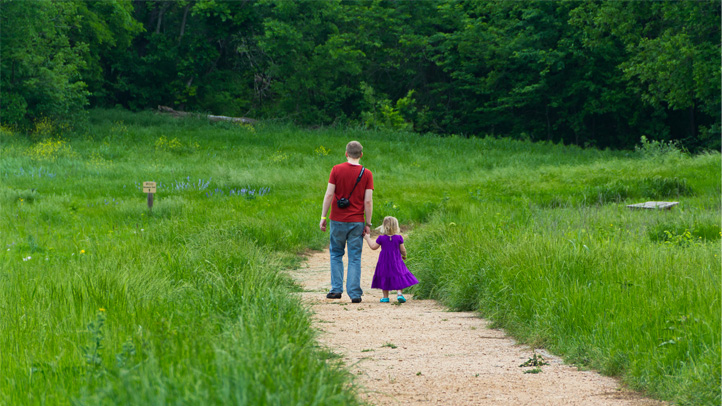 NBC 5 and The Heard Natural Science Museum and Wildlife Sanctuary invite you to celebrate the history of the Blackland Prairie at Heritage Day, Saturday, April 26, from 10:00 a.m. to 4:00 p.m.

The Heard will host Heritage Day demonstrations, entertainment, and educational programming. Vendors will give visitors a view into local culture and history. Visitors will also experience the grand opening of the new Pioneer Village exhibit designed to emulate a prairie settlement from the late 1800s. Kids are welcome to explore eight buildings, all in playhouse scale, including a miniature schoolhouse, grocery store and settlers' cabins!
This event also features the grand opening of the Heard's new Pioneer Village comprised of eight buildings in playhouse scale that emulate structures typical of prairie settlements in the late 1800s. Kids will be invited to go back in time and have fun playing in and exploring these buildings including a miniature school house, grocery store and settler's cabins!
Through the Pioneer Village exhibit, the Heard hopes to continue to connect visitors to the history of the prairie and also its ecological significance. Less than 1% of the Blackland Prairie remains, making the tallgrass prairie the most-endangered large ecosystem in North America.
Community
Connecting NBC 5 to the community we serve.
Heritage Day is included in general admission: $10 for adults, $6 for seniors and children (ages 3-12), and free for children ages 2 and under. Heard Museum members get in FREE. City of McKinney residents also get in free with a valid driver's license indicating McKinney residence, or McKinney water bill accompanied by a valid driver's license with a matching name.
The Heard was founded in 1967 by Bessie Heard. Miss Heard was 80 years old when she saw the need to preserve a place where future generations could experience nature. Today, the Heard's mission of bringing nature and people together is carried out through education, particularly of young people, which emphasizes an appreciation of nature and its conservation.

Admission to Heritage Day is free with your general admission. For more information, visit www.heardmuseum.org/heritageday.

Heritage Day at The Heard Museum
Saturday, April 26
10:00 a.m. to 4:00 p.m.
The Heard Natural Science Museum and Wildlife Sanctuary
1 Nature Place

McKinney, TX 75069
(972) 562-5566
www.heardmuseum.org/heritageday