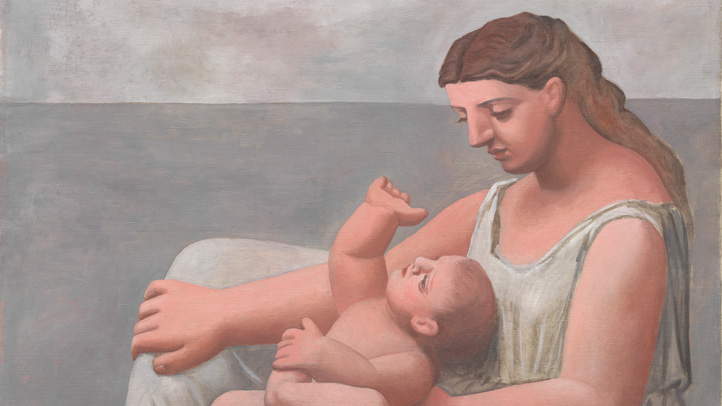 The Kimbell is rolling out the birthday fanfare to celebrate the 132nd birthday of Pablo Picasso on today, Friday, October 25, from 5:00 p.m. to 8:00 p.m. Picasso----who was born in 1881 and died in 1973----is a featured artist in the momentous exhibition The Age of Picasso and Matisse: Modern Masters from the Art Institute of Chicago, currently on view at the Museum.

In celebration of the modern art master's special day, visitors will enjoy complimentary birthday cookies provided by Blue Bonnet Bakery in Fort Worth. Visitors after 5:00 p.m. will also enjoy half-price admission to the ticketed exhibition. Many of Picasso's masterpieces----including The Old Guitarist and Nude under a Pine Tree----are on view.
The Kimbell Art Museum is the only venue for an unprecedented loan of some of the most celebrated works of modern European art from the Art Institute of Chicago. NBC 5 would like to invite you to visit the Kimbell Art Museum and enjoy nearly 100 works from the Art Institute's famed modern collection in The Age of Picasso and Matisse: Modern Masters from the Art Institute of Chicago. This exhibition is on view now through February 16, 2014.
Community
Connecting NBC 5 to the community we serve.
Among the works on view, which span the first five decades of the 20th century, are ten by Pablo Picasso and ten by Henri Matisse, including Picasso's Old Guitarist and Matisse's Bathers by a River. The art by these friends and rivals revolutionized Europe at the turn of the century. Also included are canvases by Fauve artists Maurice de Vlaminck and Georges Braque; Cubist paintings by Braque and Juan Gris; and important works by painters Max Beckmann, Vasily Kandinsky, Marc Chagall, Kazimir Malevich, Fernand Léger, Piet Mondrian and the sculptors Constantin Brâncusi and Alberto Giacometti. Chicago's famous collection of Surrealist painting and sculpture will be shown in strength, including pieces by Marcel Duchamp, Man Ray, Max Ernst, Paul Delvaux, Salvador Dalí, Joan Miró, Paul Klee and Picasso.
The Age of Picasso and Matisse:
Modern Masters from the Art Institute of Chicago
On view Now through February 16, 2014
Kimbell Art Museum
3333 Camp Bowie Boulevard
Fort Worth, TX 76107
www.kimbellart.org