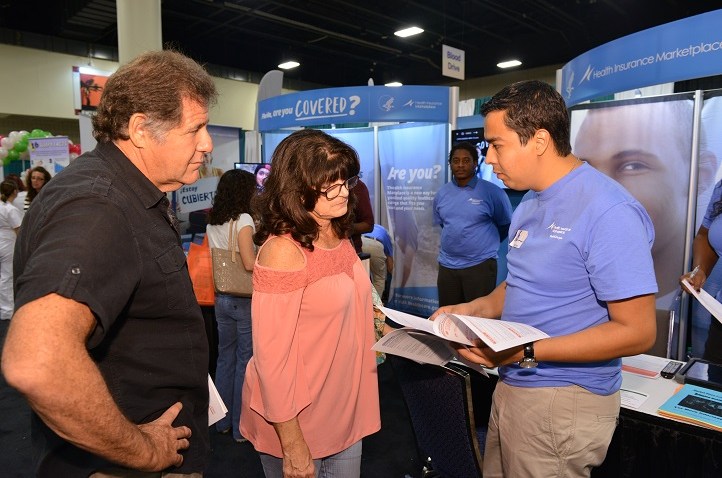 Health Insurance Marketplace representatives and assisters will be at the 28th Annual Elite News Martin Luther King Jr. Day Parade and Festival on Monday, January 20, to help people explore their options for affordable, quality health plans that are available to them through the Health Insurance Marketplace.

People are encouraged to stop by the Health Insurance Marketplace booth at the Tower Building in Fair Park, which will offer a variety of interactive features, options for enrolling and other tools and resources for Dallas residents to begin exploring health insurance plans that meet their needs.
The Health Insurance Marketplace is a new, simpler way for uninsured Americans and their families to purchase health insurance. To date, approximately 2.2 million Americans have enrolled in quality coverage through the marketplaces. Coverage offered through the Marketplace includes a range of options so consumers can pick a plan that best meets their needs, the needs of their family and their budget.
Community
Connecting NBC 5 to the community we serve.
If you can't attend the festival, you can select a quality health plan and enroll by visiting HealthCare.gov. or for enrollment assistance, you can call the helpline at 1-800-318-2596 or find local, in-person help at localhelp.healthcare.gov.

Elite News Martin Luther King, Jr. Day Parade & Festival
Monday, January 20
Free Admission
Parade
10:00 a.m.
MLK Blvd & Lamar Street in Dallas
Healthcare Market Place Booth at the Festival
11:00 a.m. - 6:00 p.m.
Healthcare Pavilion
Tower Building in Fair Park
Dallas