Snag 93 Cent Enchiladas at El Fenix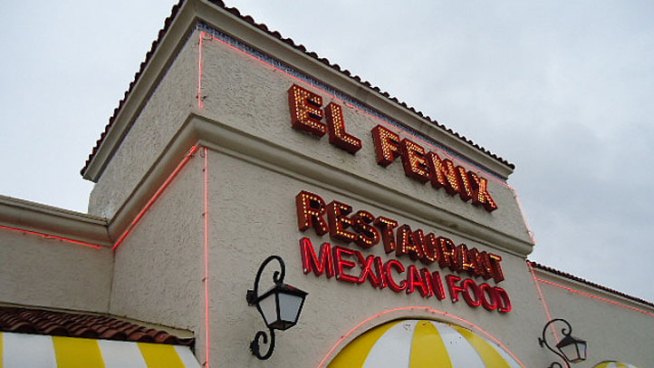 flickr/flavorrelish
No 93 cent enchiladas at the El Fenix location on Lemmon Ave. in Dallas, but you can get a buy one, get one coupon.
In celebration of their 93rd anniversary, El Fenix will be offering a super deal.
For less than a buck -- $0.93, actually -- customers can get get an enchilada plate, including two cheese enchiladas, rice, and beans from 11 a.m. to 10 p.m. Wednesday, Sept. 21, 2011, at their landmark location at 1601 McKinney in Dallas.
Can't get to that Dallas spot? Other El Fenix locations will offer a buy one-get one free coupon (while supplies last) for future meals at the Tex-Mex institution.
El Fenix
1601 McKinney Ave.
Dallas, TX
214-747-1121