Nonstop Foodies: Breakfast
Wednesday, Jan 4, 2012 | Updated 3:58 PM CDT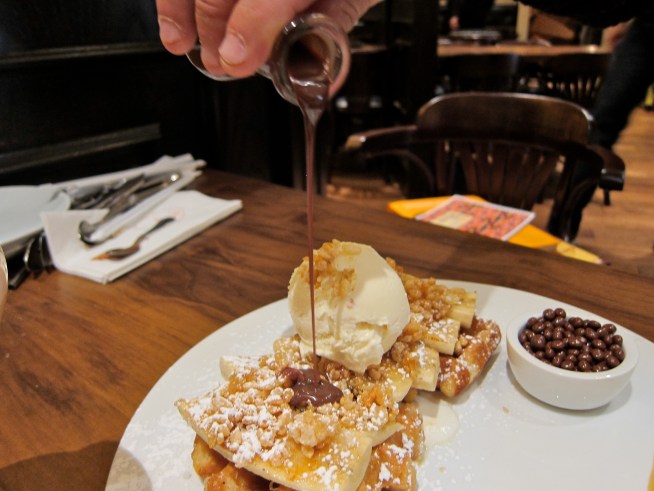 The Feast/Leah Mennies
When eating the banana split waffle, diners pour chocolate truffle sauce over the caramelized bananas, waffles and bourbon ice cream.
There's nothing like the smell of bacon to wake you up in the morning. Samantha Davies and Tammy Dombeck take you to Horne and Dekker to give you the lowdown on some of the Metroplex's best places to get your eggs scrambled in the morning.
Taco Heads
Cindi's
Mecca
Montgomery Cafe
Smoke
Ol South
Watch Nonstop Foodies DFW on NBC 5 at 12:30 a.m. Sunday mornings.