Garliq Smells Good in Southlake
Manga tutto! (eat up)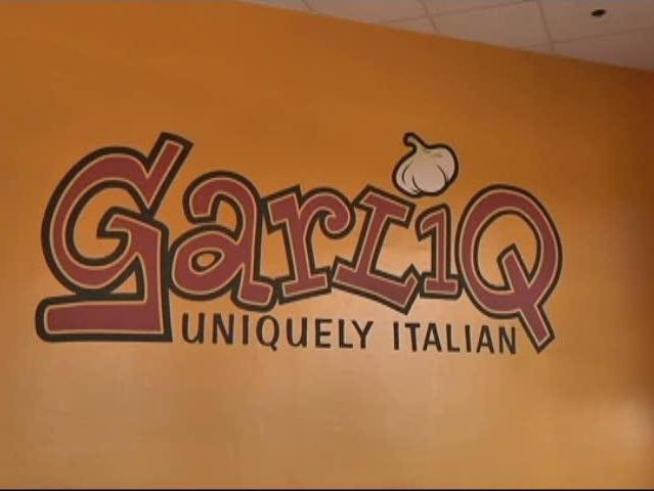 Annie Potasznik, NBCDFW.com
Who knew some of the best pizza is west DFW International Airport?
Who knew Southlake has great pizza?
We discovered Garliq in an unassuming shopping center next to Sprouts Market Center. It's a family restaurant with great pizza for the kids and adults alike. They even offer gluten-free pizza and pasta for those suffering gastrointestinal disorders. If you can't make it out to Southlake and want a taste of Garliq, we've supplied a couple recipes from two of their best-selling pizzas below. Enjoy!
Mambo Pizza
14 oz pizza dough (preferably made with dbl zero flour)
6 oz pizza sauce
10 slices grande pepperoni
10 slices capicolla ham
10 Genoa salami
5 slices prosciutto
5 oz fresh sausage (with fennel the true Italian way)
3 oz mushrooms (fresh)
8 fresh basil leaves (thinly sliced)
1/2 roasted red pepper roasted
Fresh roasted garlic (as much as you like) Garliq uses 20 cloves per pie.
8 oz fresh grated mozzarella/provolone/romano cheese blend

Roll out dough:
Brush with a little fresh olive oil w/fresh roasted garlic
Spread sauce
Start building (the prosciutto should not be on top it will dry out) place it above the pepperoni and then rest of the meat
Place the garlic cloves then place the rest of the vegetables
Place the fresh basil
Spread cheese all over

Cooking instructions:
Preheat oven to 450
Place pie on a pizza stone (it's better to build it on the stone)
Place stone in oven and bake for 40 minutes (keep checking, since oven temps vary and you don't want to burn it)
The "DON" -- a salute to the Godfather of Grinders

Fresh ciabatta bun
4 slices each: capicola, prosciutto, Genoa salami and pepperoni
Top with roasted roma tomatoes
3 leaves fresh basil (thinly sliced)
Fresh mozzarella and provolone cheeses

Build the sandwich (remember the prosciutto cannot be placed on top it will dry out
Turn on the broiler and place the grinder and melt
Top it with lettuce, fresh tomatoes and drizzle with the balsamic glaze
Garliq
250 Randoll Mill Ave
Southlake, Texas
76092
817-337-9100
garliqpasta.com