9/3: Guided Tours of Awesomeville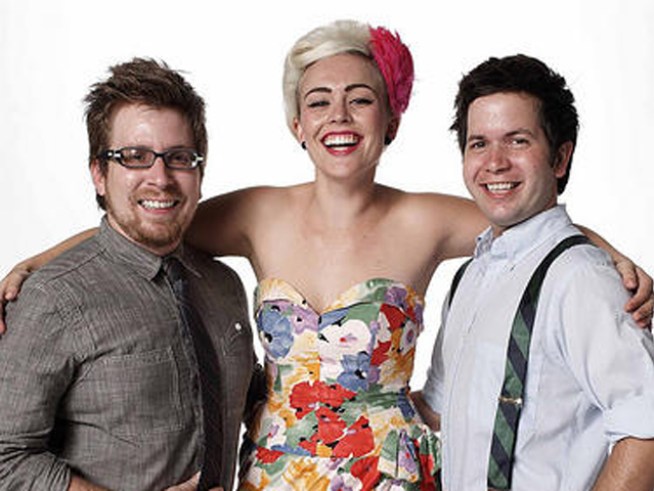 Studio Four Eleven
Andrew Bayer and Doug Voisin (House of Dang) and Tara Tonini (center, Tara to the T) share a showroom called Studio Four Eleven, and they're inviting you in.
THE O.C. 411: While you're perusing the First Thursday specials at Bishop Arts District shops (and sipping wine offered by participating establishments), take a peek around the corner and meet a friendly bunch of wunderkind fashionistas who've set up shop on N. Tyler Street. The Studio Four Eleven Open House and Trunk Show marks a public debut of the team-up between House of Dang designers Andrew Bayer and Doug Voisin and Tara Tonini of Tara to the T. 5-10PM.
WHISKEY FOLK: Rubber Gloves' Free Week builds to night four, in which Spooky Folk and Daniel Folmer lead the crowd through dark spots in a remote forest with suspenseful tales and tambourines. Delmore Pilcrow, The Slow Burners, and Whiskey Folk Ramblers follow with flashlights. (Not really, but almost.) 9PM.
CRAZY CLASSIC: This summer's blockbusters are over, but free screenings of past smash hits set in mental institutions are not. One Flew Over the Cuckoo's Nest (1975) is on at Nasher Sculpture Center for Free Films on First Thursdays. Film critic Gary Cogill will attempt to demystify Jack Nicholson at 6:30PM; free admission starts at 5PM with the screening at 7PM.