Friday, Aug 21, 2009 | Updated 10:45 AM CDT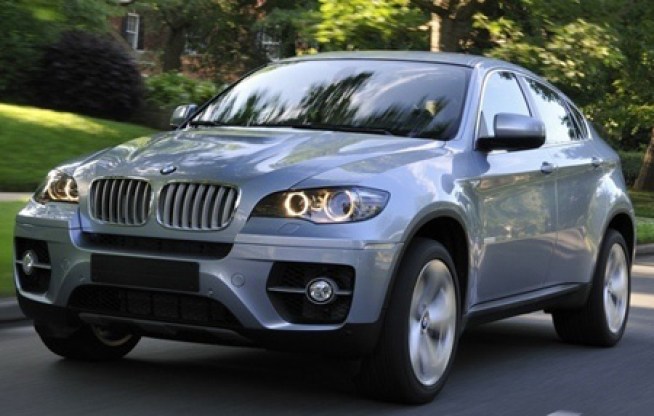 BMW has announced it is launching a new pair of hybrid vehicles later this year, and will debut both at the Frankfurt Motor Show in September, according to DailyTech. The BMW ActiveHybrid X6 mates a 400 horsepower twin-turbo V8 with two electric synchronous motors that develop 91 and 86 hp, respectively. The maximum effective output of the entire system is 480 horsepower and 575 lb-ft of torque, which is good enough to send the SUV to 60 mph in 5.4 seconds while achieving 20 percent better fuel economy compared with the standard X6--and 231 grams of CO2 per kilometer.
The automaker also announced the BMW ActiveHybrid 7, a luxury sedan based on the 750i that uses a similar three-motor drivetrain as the ActiveHybrid X6. In this application, the system makes 455 effective hp and 516 lb-ft of torque, and comes with an 8-speed automatic and a lithium-ion battery that powers the two electric motors.
Neither one of these cars will do much to save the environment, obviously. But the three motor drivetrain is a very sophisticated setup that, like all high-end technologies, could eventually make its way down to mainstream vehicles--or just turn out to be a case of over-engineering (something BMW is quite familiar with.)
Related Entries: