Teacher Loses Job Over Hug
Just a hug, really?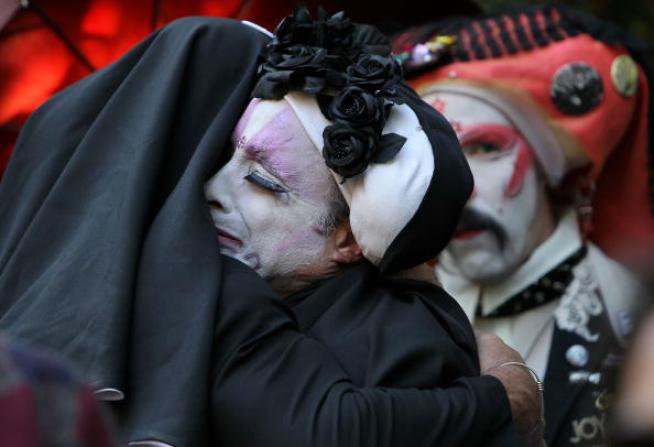 Getty Images
SAN FRANCISCO - DECEMBER 01: Members of the group Sisters of Perpetual Indulgence embrace as names of AIDS victims are read during a memorial service at the National AIDS Memorial Grove December 1, 2009 in San Francisco, California. World AIDS Day was observed around the globe today. (Photo by Justin Sullivan/Getty Images)
A teacher in Cedar Hill has lost her job after hugging a student "inappropriately" according to the school district.
The unnamed English teacher voluntarily resigned after admitting to the "inappropriate hug."
An internal investigation has proved nothing more happened between the teacher and 18-year old male student.
The teacher can retain her certification and move to another district since she resigned.