Orphaned Kitten Adopted by Dog
Kitten adopted, plays with canine brothers and sisters
Thursday, Jul 12, 2012 | Updated 10:35 AM CDT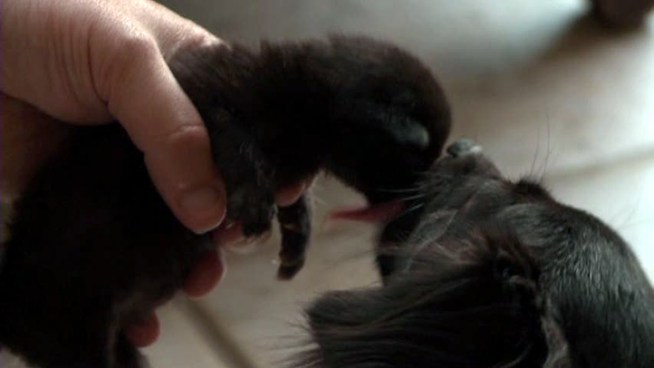 NBC 5 News
A Chihuahua-mix is caring for 4-day-old kitten named Onyx. The kitten wouldn't eat anything when Operation Kindness got her, but the shelter did not have any nursing cats, so it gave Faline the dog a chance. All are in foster care, waiting for adoption.
A kitten at a North Texas shelter has found an unlikely mom -- a dog.
The 4-day old kitten, named Onyx, is an orphan. When caretakers at Operation Kindness didn't have another nursing feline available to mother the kitten, they decided to try a Chihuahua-mix named Faline.
Now, Onyx fits right in and plays with her canine brothers and sisters while getting baths from "mom."
All of the animals are currently in foster care awaiting adoption.