Agents Seize Marijuana Found in Frozen Mango Pulp
Thousands of pounds of pot found in mango pulp
Wednesday, Oct 23, 2013 | Updated 11:58 AM CDT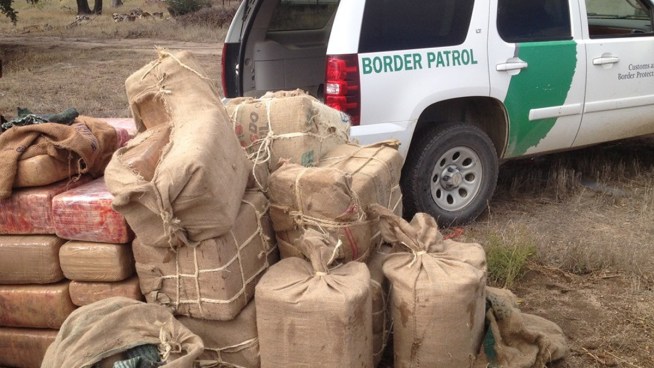 U.S. Border Patrol
On Oct. 10, 2013, U.S. Border Patrol agents working in Boulevard, Calif., just east of San Diego County, discovered more than 1,000 pounds of pot stashed inside an abandoned structure located approximately one-half mile from the U.S.-Mexico border. Inside the dirt-floor structure, agents found large burlap sacks containing 52 bundles of marijuana. Additional bundles were found in a hole in the floor of the structure, covered with pieces of wood and pallets.
U.S. Border Patrol agents have seized more than 3,800 pounds of marijuana in South Texas after finding it hidden in frozen mango pulp.
Agents found the drug in a tractor-trailer at a checkpoint in Falfurrias, about 75 miles north of McAllen. They were tipped to the presence of narcotics by a drug-sniffing dog.
The marijuana was found in one-gallon buckets of the pulp. Agents had to wait for it to thaw before they could extract the drug from what was described as a "sticky goop." The value of the marijuana was placed at more than $3 million.
The Border Patrol says Monday's seizure is among 7,500 pounds of marijuana confiscated in South Texas since Sunday.