2 Arrested After Carjacking, Kidnapping Prank Gone Wrong
An elaborate prank wasn't funny to the woman who was the target
Wednesday, Dec 14, 2011 | Updated 10:51 AM CDT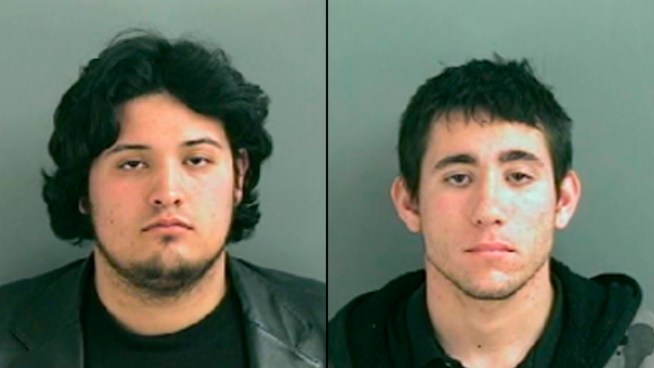 El Paso Police Dept.
Rafael Acosta (left) and Brian Fischer (right) were arrested on suspicion of terroristic threat after a prank gone very wrong.
Police say two West Texas men were arrested on charges of faking a carjacking and kidnapping in a prank intended to scare a woman who was a friend.
El Paso police say Brian Fischer and Rafael Acosta, both 19, were arrested Monday night after the woman told an officer she had escaped a kidnapping. They were charged with making terroristic threats.
Authorities say Fischer stopped a vehicle to pick up Acosta, who threatened Fischer and the woman with a knife before Fischer stopped the vehicle again. The woman got out and went to a restaurant, where police found her.
Investigators say they discovered the men were friends and the kidnapping was a prank.
The men were released on a $1,000 bond Tuesday. Online jail records didn't list attorneys for them.