XCOR Opening Space Research HQ in West Texas
Private space company opening headquarters in West Texas
Tuesday, Jul 10, 2012 | Updated 12:16 PM CDT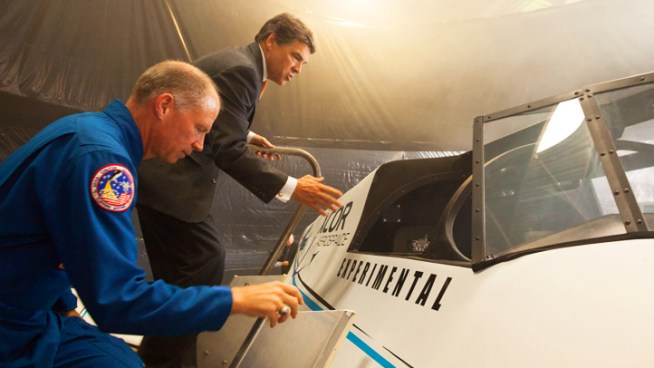 PR NEWSWIRE
XCOR Chief Test Pilot Richard Searfoss shows Texas Governor Rick Perry a full sized Lynx model unveiled during a ceremony held at the Midland International Airport, where XCOR will open a new R&D headquarters.
A private space company is opening its new commercial research and development center headquarters in West Texas.
Gov. Rick Perry joined XCOR Aerospace and the Midland Development Corporation Monday to announce the new facility. Officials say it will create 100 jobs.
The facility will focus on XCOR's development of the Lynx. It's a two-seat launch vehicle that takes off and lands like a traditional aircraft. It will provide services for the academic, scientific and engineering communities.
Another company, SpaceX, is considering a site near Brownsville in South Texas for its latest spaceport.
In May, SpaceX was the first private business to send a cargo ship to the space station.
NASA is hiring companies for delivery missions.