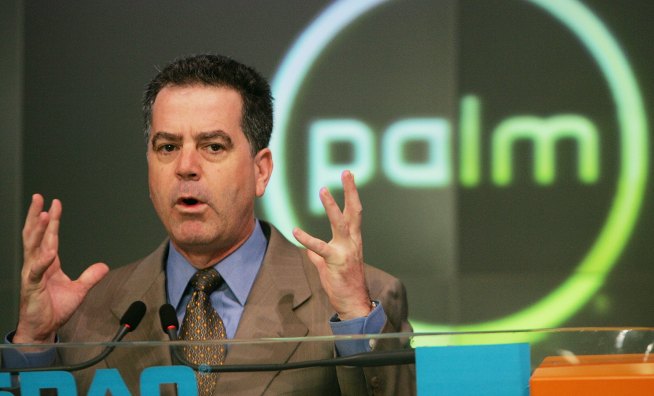 Getty Images
Palm CEO Ed Colligan offers no apologies to Apple CEO Steve Jobs over poached employees.
Palm has made no secret of its desire to hire away top talent from Silicon Valley smartphone rival Apple.
Since 2007, Palm has hired a number of executives away from Apple.
The hiring moves were enough to make Apple CEO Steve Jobs angry enough to email Colligan.
In response, Colligan called Jobs's demands -- that Palm and Apple agree not to hire each other's employees -- a "likely illegal" form of corporate collusion.
Meanwhile, the Department of Justice is investigating allegations that Apple and Google had a deal not to hire away each other's employees, in a deal that would also be illegal. Google CEO Eric Schmidt only recently stepped down as a member of Apple's board of directors, and the two companies still have many board-level ties.
Palm and Apple also have an ongoing dispute over the fact that the Palm Pre mobile phone accesses Apple's iTunes store without official approval.
Jackson West has to admire Colligan having the nerve to sass back at Jobs.