AT&T, Verizon Waive Fees to Contact Philippines
Wednesday, Nov 13, 2013 | Updated 8:56 AM CDT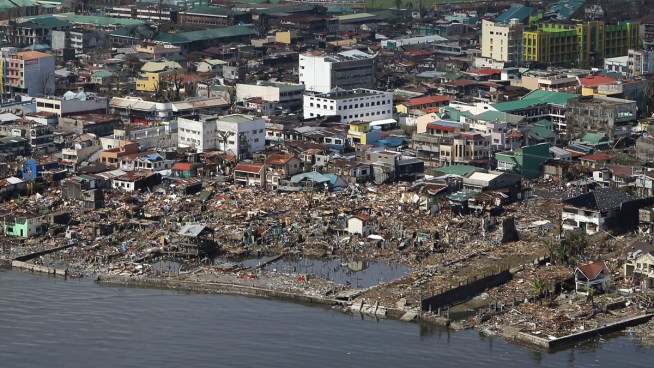 AP
The devastation caused by Typhoon Haiyan, are seen Sunday, Nov. 10, 2013, in Tacloban city, Leyte province in central Philippines. Typhoon Haiyan, one of the most powerful storms on record, slammed into six central Philippine islands on Friday, leaving a wide swath of destruction and scores of people dead.
AT&T and Verizon are offering free calls and texts to the Philippines for customers trying to contact friends and family there in the wake of Typhoon Haiyan.
Wireless customers of Dallas-based AT&T will be eligible for unlimited calls and texts until Nov. 30. Landline and U-verse voice customers will get up to 60 minutes of direct-dial calling to the Philippines.
The offer is retroactive to last Friday, when the typhoon hit the island nation and displaced more than 600,000 people. Authorities fear that thousands were killed in the country's Leyte province.
Verizon is waiving charges on residential landlines through Dec. 7, also retroactive to Friday. Wireless customers who aren't under prepaid plans are also eligible.
Sprint said it's still reviewing its service-relief offerings.
Verizon, AT&T, Sprint and T-Mobile say they are also letting people send texts to donate $10 to selected charities. The donations will be added to phone bills. The wireless carriers are waiving the usual text messaging charges and processing fees, so that the entire amount goes to the charities.
Meanwhile, Apple is letting people donate to the American Red Cross through its iTunes online store. Apple said the entire amount will go to the charity.