Why the Long Sleeve Shirts?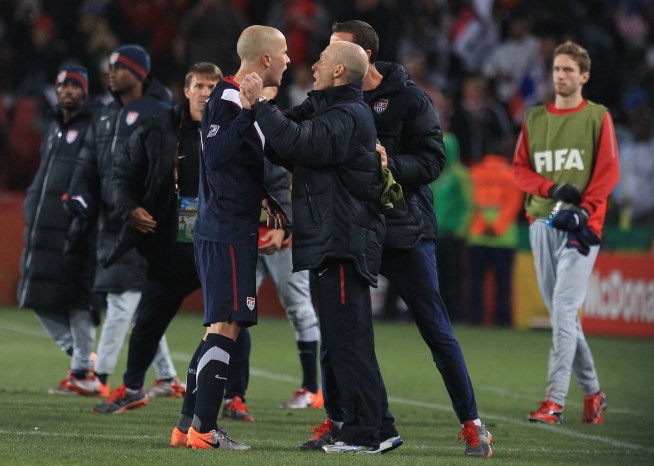 Getty Images
JOHANNESBURG, SOUTH AFRICA - JUNE 18: Bob Bradley head coach of USA consoles his son Michael Bradley at the final whistle after a disallowed goal during the 2010 FIFA World Cup South Africa Group C match between Slovenia and USA at Ellis Park Stadium on June 18, 2010 in Johannesburg, South Africa. (Photo by David Cannon/Getty Images)
If you've been watching any of the World Cup coverage you may wonder why some of the players have been wearing long sleeve shirts. Well there is a simple explanation -- it's winter in South Africa.
Because of its altitude, the country can be very warm in the summer but in winter night-time temperatures can reach the freezing point. According to SouthAfricainfo.com, South Africa's coastal regions are warmest in winter.
Winter in South Africa runs May to July, tends to be dry and sunny while the nights get cold. Which is why during the evening games (South Africa time) you see the players and fans bundled up.
In fact, in some parts of the country, it's been snowing. Snow has been predicted to be a factor in the England vs. Algeria game on Friday.