Vollmer's Former Swim Team Looking for the Next Swimming Star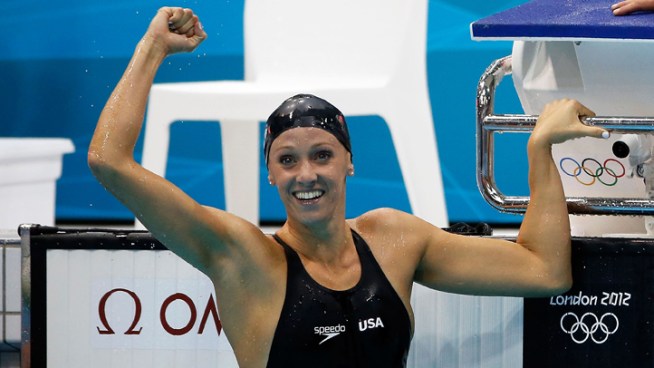 Getty Images
Dana Vollmer celebrates after winning the gold medal and setting a new world record time of 55.98 seconds in the Women's 100m Butterfly final on Day 2 of the London 2012 Olympic Games.
The Fort Worth Area Swim Team is holding tryouts this Tuesday night that may find North Texas' next swimming star.
The program has produced two Olympians. Colombian swimmer Camilo Becerra who swam for Southern Methodist University and his home country in Beijing, and Dana Vollmer, Team USA's newest golden girl.
Vollmer swam for the gold medal in the 100-meter butterfly on Sunday, easily breaking the world record. She also won gold in Athens as part of the 800-meter freestyle relay team.
Head coach Ron Forrest says there is a marked increase in interest in the sport of swimming and he anticipates this year will be even greater with Vollmer's name being associated with the program.
If you're interested in learning more about the program or tryouts, CLICK HERE.