Vollmer Does "Call Me Maybe"
She and other USA Swimming members put their own twist on the popular song.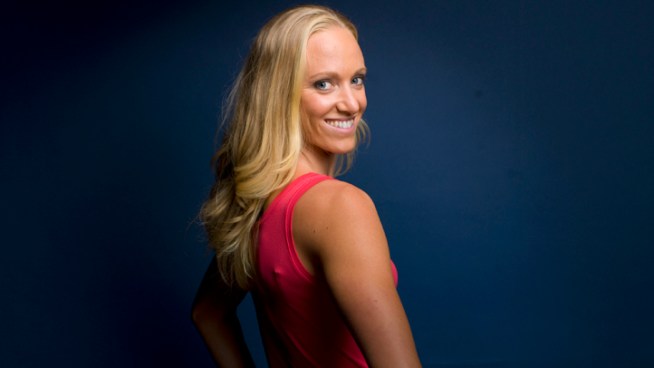 AP
Swimmer Dana Vollmer poses for a portrait at the 2012 Team USA Media Summit on Tuesday, May 15, 2012 in Dallas. (AP Photo/Victoria Will)
Granbury native Dana Vollmer and other USA Swimming members have fallen under the "Call Me Maybe" spell.
In the video posted on YouTube, many U.S. swimmers can be seen lip-synching the words to the popular Carly Rae Jepsen song including Michael Phelps, Ryan Lochte, and Vollmer herself.
She shared the video through Twitter Thursday afternoon, asking everyone to help make the video viral: "USA does Call Me Maybe?!! You've got to check this out! Most fun Ive ever had on a team trip! Make it viral!!!!"
Vollmer will look for gold in the pool starting with her first qualifying race in the 200M Butterly on Saturday.