Train Plans Fumbled
Insurance costs nix temporary Arlington depot for Super Bowl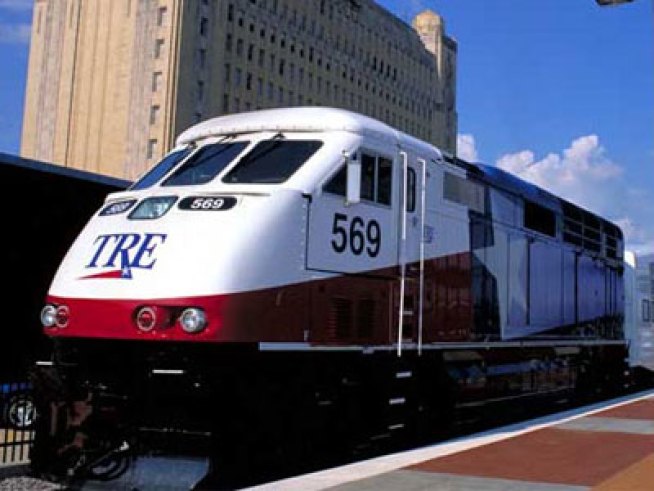 It seemed like a good idea at the time.
That leaves few to no options for mass or public transportation because Arlington lacks buses and light rail, and few taxi companies operate in the city.
Dallas
and Fort Worth mass transit companies co-own the Trinity Railway Express, and they plan a train service to the CentrePort Station near the big airport, from whence buses will shuttle fans to and from Cowboys Stadium. Personal vehicles remain an option, but so does related traffic snarls, and won't that be fun?
I'm really thinking it won't be that much of a problem, though. The vast majority of Super Bowl tickets always go to high-rollers from out of town — not your local, genuine football fans — who will travel by way of limousines, and traffic becomes the problem of the limo drivers, and nothing's impossible to those who don't have to do it.
Jerry Jones
likely has the pull to set up a temporary heliport somewhere at his playground, and that seems to make more sense than a temporary train station for the masses.
I know my commute to watch the game won't be too arduous. All I have to do is walk from the refrigerator to the couch. I'll just have to make the trip multiple times.
Bruce Felps owns and operates
East Dallas Times
, an online community news outlet serving the White Rock Lake area. Good seats, way cheaper beer, and no line for the bathroom … yup, his Super Bowl plans are coming together nicely.