Talks to Begin Again for Pacquiao, Mayweather Bout
Wednesday, May 12, 2010 | Updated 12:30 PM CDT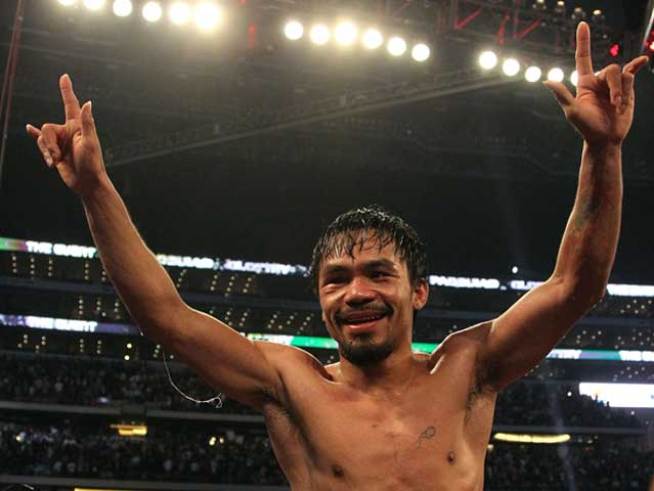 Getty Images
Manny Pacquiao of the Philippines celebrates in the ring after defeating Joshua Clottey of Ghana during the WBO welterweight title fight at Cowboys Stadium on March 13, 2010 in Arlington, Texas. Pacquiao defeated Clottey by unanimous decision.
Negotiations for a megafight involving Manny Pacquiao and Floyd Mayweather Jr. are expected to begin again this week.
The matchup involving boxing's two most high-profile fighters was discussed at length earlier this year, but negotiations fell apart when the sides could not agree on drug testing protocol.
Both took other fights, with Pacquiao beating Josh Clottey at Cowboys Stadium and Mayweather defeating Shane Mosley.
Pacquiao's trainer, Freddie Roach, tells The Associated Press that discussions could begin as early as Tuesday, once the results of the Philippine elections are in. Pacquiao is running for Congress for the second time.
Roach was in New York on Monday with another of his fighters, Amir Khan, who defends his junior welterweight title against Paulie Malignaggi on Saturday night at Madison Square Garden.