Latest Craze "Dufnering" Thanks to NBC 5 Photo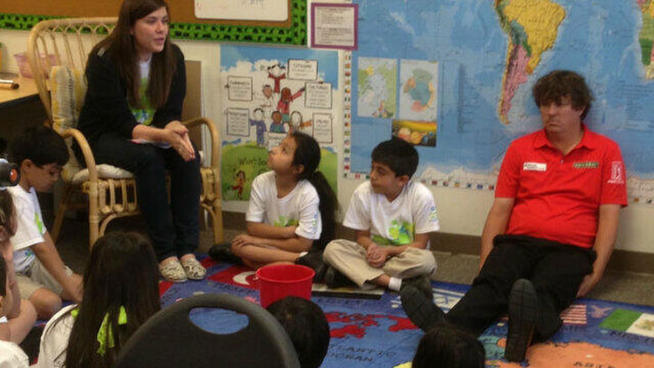 Scott Gordon, NBC 5 News
NBC 5's Irving reporter Christine Lee snapped this photo of 2012 Byron Nelson champ Jason Dufner at an event to promote the tournament, but David Watkins' tweet started the latest meme.
Forget Tebowing or Te'oing. The latest craze hitting social media is Dufnering, and you can thank NBC 5 for the new trend.
NBC 5's David Watkins posted the photo above to Twitter on Thursday after NBC 5's Irving reporter Christine Lee captured 2012 Byron Nelson champion golfer Jason Dufner slouching against the wall while promoting the tournament at the Salesmanship Club Youth and Family Centers.
The tweet was an instant sensation in the Twitterverse and the golf world. By Thursday night, it was posted to Deadspin and, in less than 24 hours, #dufnering became the newest meme.
Deadspin then posted photos of pro golfers mocking Dufner including Rory McIlroy, Rickie Fowler and Luke Donald to name a few. Even Dufner was game to make fun of himself by Dufnering in the Auburn football weight room.
Dufner explained the slouch on Twitter:
We don't know about you, but we're waiting for a photo of Tiger Woods #dufnering.
NBC 5's David Watkins contributed to this report by tweeting the photo. NBC 5's Christine Lee contributed to this report by taking the photo.