Golden Girl Liukin Teams Up With Girl of Steel
Parker Olympian trying to help up and coming gymnasts.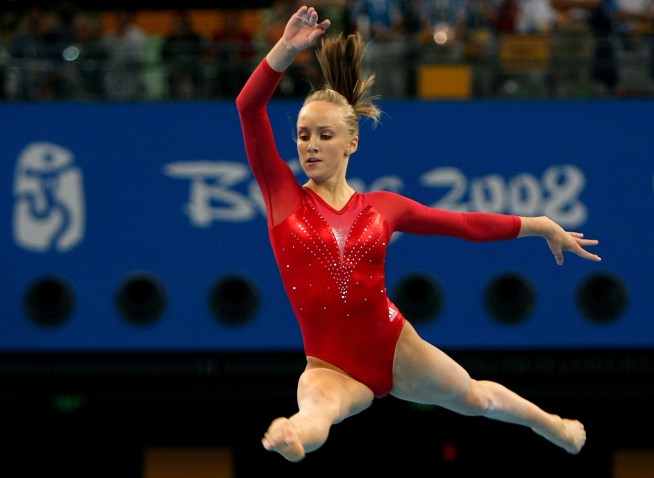 Getty Images
Nastia Liukin competes in the women's individual floor final in the artistic gymnastics event at the 2008 Olympic Games in Beijing.
North Texas gymnast Nastia Liukin and Supergirl are teaming up.
The Olympic gymnastics champion from the Collin County community of Parker and Warner Bros. announced Tuesday that Supergirl, the DC Comics character, will sponsor the first Nastia Liukin Cup, a meet for 36 up-and-coming gymnasts.
The event is scheduled for March 5 at the DCU Center in Worcester, Mass., in conjunction with the elite American Cup and will be shown on Universal Sports.
The Nastia Liukin Supergirl Cup is an event for up-and-coming gymnasts, not elite athletes. Qualifying meets began last weekend, and 36 girls will advance to the March 5 event at the DCU Center. The girls will get a special leotard that's been designed by Liukin and has the Supergirl "S" shield on the sleeve, and they will be introduced at the American Cup the following day.
Liukin is hoping the partnership with Supergirl will help spread the message that participation in sports can empower young girls.