Are Hamilton's Days in CF Numbered?
Tuesday, Dec 7, 2010 | Updated 10:00 AM CDT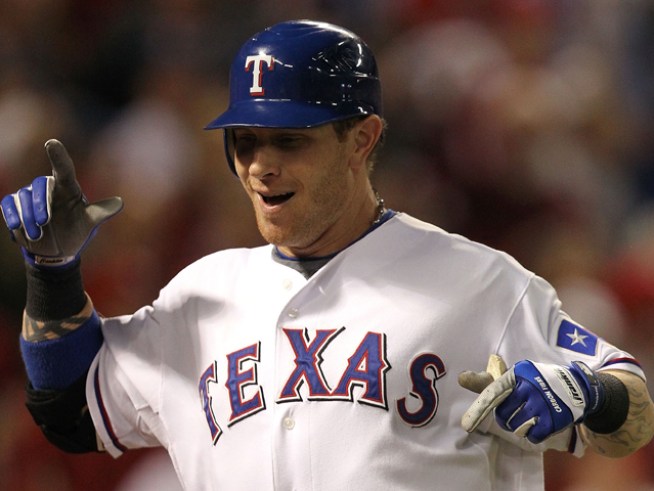 Getty Images
ARLINGTON, TX - OCTOBER 30: Josh Hamilton #32 of the Texas Rangers reacts after he hit a solo home run in the bottom of the fifth inning against the San Francisco Giants in Game Three of the 2010 MLB World Series at Rangers Ballpark in Arlington on October 30, 2010 in Arlington, Texas. (Photo by Ronald Martinez/Getty Images)
Josh Hamilton's days as a center fielder for the Texas Rangers could be numbered.
Texas manager Ron Washington says he wants Hamilton in left field next season to save wear and tear on the AL MVP.
Hamilton made 107 starts in center field in 2008, with the total dropping to 55 starts in 2009 and 29 last season. Hamilton missed most of the final month for the AL champions after breaking two ribs when he ran into an outfield wall. Hamilton was in center throughout the playoffs and World Series.
Washington said Monday that speedy Julio Borbon could take over the spot next year.
Hamilton hit .359 with 32 home runs and 100 RBIs.