Texas Rep. Ron Paul Speaking at GOP Confab
Thursday, Jun 16, 2011 | Updated 6:16 PM CDT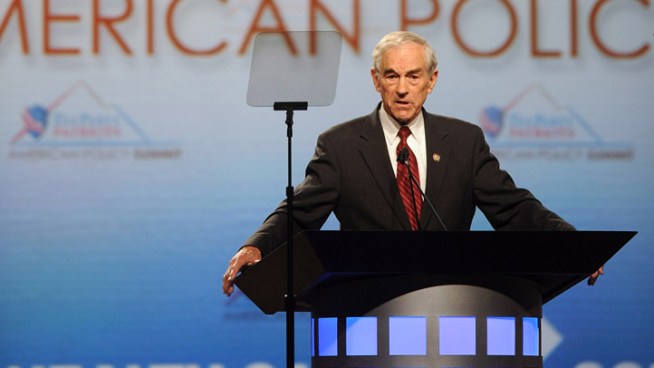 Getty Images
Rep. Ron Paul (R-TX) addresses the crowd at the Tea Party Patriots American Policy Summit at the Phoenix Convention Center February 26, 2011 in Phoenix, Arizona. Paul is a likely contender for the 2012 presidential race.
Texas Congressman Ron Paul is scheduled to speak at a large gathering of Republican activists in New Orleans.
Thousands of conservatives are meeting at the Republican Leadership Conference to hear from presidential hopefuls.
Other speakers include former House Speaker Newt Gingrich and Minnesota Congresswoman Michele Bachmann.