Restaurateur Katz Running for Lt. Gov.
Wednesday, Dec 30, 2009 | Updated 3:00 PM CDT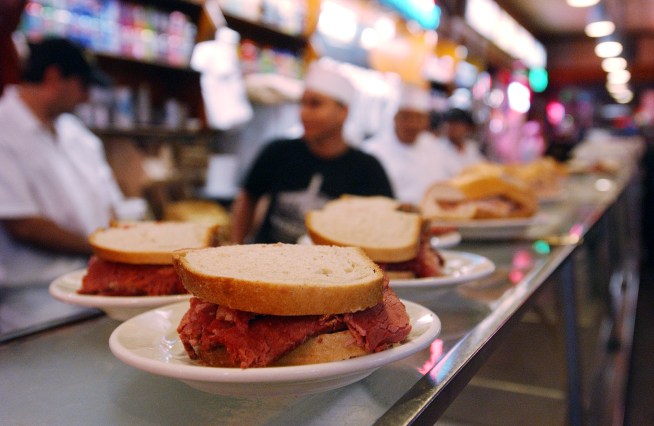 Brad Barket/Getty Images
When you get to Katz's Deli you'll be expected to fake an orgasm a la Meg Ryan in "When Harry Met Sally"; with photographic proof.
Restaurateur Marc Katz, a Cadillac-driving fixture in Austin, has filed to run for the powerful post of lieutenant governor in the Democratic primary.
Katz, owner of Katz's Deli, said Wednesday that family members in California, Florida and New York would give his campaign "millions." He promised to announce the amount of the donation on Friday. Katz joins former Travis County District Attorney Ronnie Earle in the March Democratic primary.
Also considering a run for lieutenant governor is labor leader Linda Chavez-Thompson, former national executive vice president of the AFL-CIO.
Lt. Gov. David Dewhurst, a Republican, is running for re-election.