Perry Touts New Law to Give Vets College Credit
Tuesday, Jul 26, 2011 | Updated 12:02 PM CDT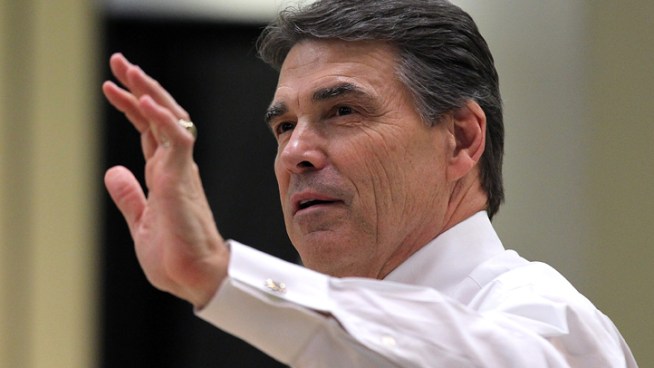 Getty Images
Texas governor Rick Perry waves as he signs copies of his book "Fed Up" during the 2011 Republican Leadership Conference on June 18, 2011 in New Orleans, Louisiana.
Gov. Rick Perry is in San Antonio touting a recently passed bill aimed at helping veterans.
He'll be ceremonially signing the new law, which is intended to help vets get college credit for military training.
Sen. Leticia Van de Putte, the San Antonio Democrat who authored the legislation, will join Perry to tout the College Credit for Heroes program. The bill signing is only ceremonial. Perry signed the legislation into law last month.
Perry's speech Thursday will be his first public appearance since undergoing back surgery July 1.