TxDOT Has Creative Fix for Rush-Hour Headache on State Highway 161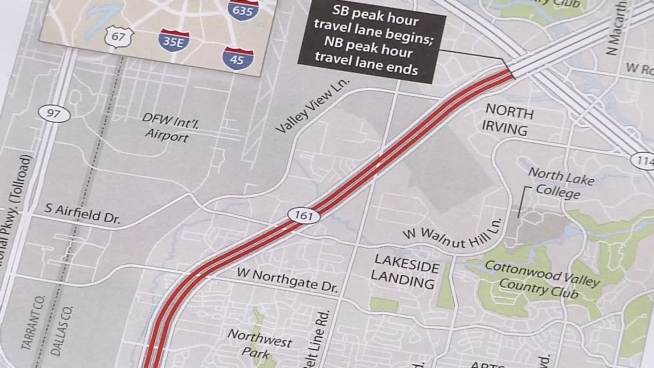 Christine Lee, Irving Reporter
Relief is on the way for drivers tired of being stuck in traffic in Irving.
Though not part of the Bush Turnpike, the stretch of State Highway 161 known as "3-mile island" has driven criticism to the North Texas Tollway Authority.
The NTTA has no control over the road, which will get a temporary rush-hour fix in 2015.