Tarrant County Commissioners Hear Updates on West Nile Virus, Burn Ban, Measles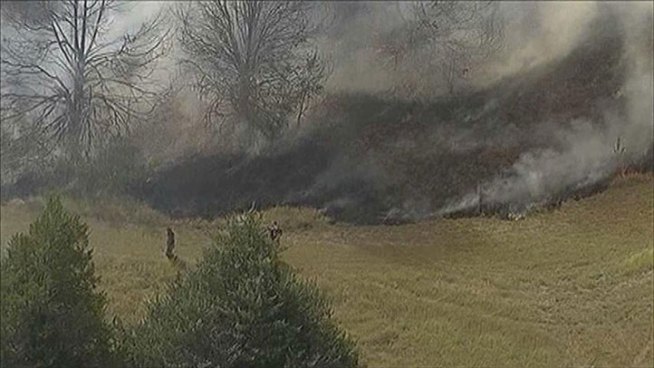 Keaton Fox, NBC 5 News
Due to recent rains and a small number of fires, Tarrant County Commissioners voted Tuesday against a burn ban this week though it may soon again be on the agenda.
Tarrant County Commissioners were looking at a burn ban for the county this week, but pulled the item off the agenda for today's meeting because of recent rains.
Sunday's rain prompted county Fire Marshall Randy Renois to pull the item from consideration. He said that while the area is still in a serious drought, the rains alleviated some of the problem.
There also haven't been a lot of wild fires that would concern fire officials, he said.
The item could come up again as soon as next week.
Commissioners also heard an update on county's fight against mosquitoes and West Nile virus. Two more mosquitoes tested positive for the disease in Arlington and Fort Worth. The positive test was the first in Fort Worth this season.
Meanwhile, no new cases of the measles have been reported, according to county's health director.