Republicans Battle on Last Weekend Before Primary
Cruz says he'd win runoff in Texas' US Senate race.
Saturday, May 26, 2012 | Updated 5:31 PM CDT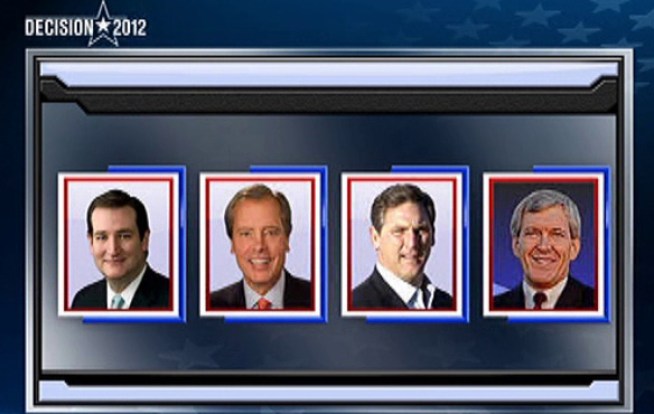 NBC 5
The Republican candidates running for U.S. Senate in Texas are (L-R) former state solicitor general Ted Cruz, Lt. Gov. David Dewhurst, Craig James and former Dallas Mayor Tom Leppert.
Tea party favorite Ted Cruz is vowing that if Tuesday's multi-candidate Texas Republican primary for U.S. Senate goes to a runoff "we win this race."
His chief opponent, Lt. Gov. David Dewhurst, counters that he will easily secure the nomination next week or -- if necessary -- during a runoff that would occur July 31.

The runoff only takes place if no candidate wins a majority of the votes cast during regular balloting.

But the crowded field features former state solicitor general Cruz, Dewhurst, ex-Dallas Mayor Tom Leppert and former NFL star and ESPN announcer Craig James.

Cruz told 20 supporters in Temple Saturday that for the runoff, "Turnout will drop dramatically and the only people there will be the most-informed voters."

But Dewhurst says those most-informed actually support him.