Hurst Police Investigating 3-Year-Old Girl's Death
Young girl found dead in her bedroom on Friday.
Monday, Mar 25, 2013 | Updated 9:00 AM CDT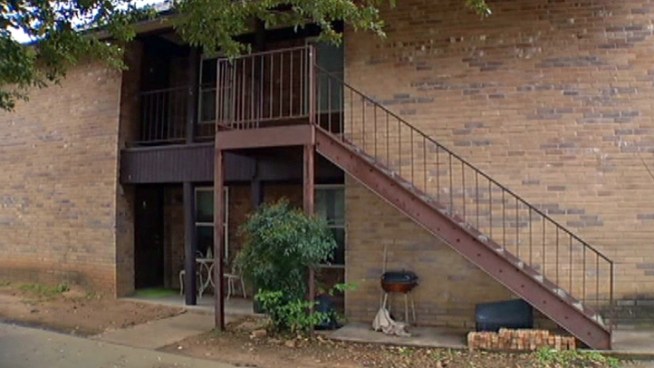 Chris Van Horne, NBC 5 News
Hurst police looking into the killing of a 3-year-old Anastasia Williams.
Police in Hurst are investigating the death of a three-year-old found dead in her bedroom on Friday.
Anastasia Williams, who turned three on Feb. 25, was found at an apartment unit in the 800 block of Cullum Drive in Hurst, according to police.
Hurst's assistant police chief said Williams' father found the little girl around 3:30 p.m. Friday and called 911.
Police say the girl's father was taking care of her at the time she was injured. Investigators have interviewed the father, but have made no arrests in the incident.
The Tarrant County Medical Examiner's office is classifying the death as a homicide. The report, issued by the office, states her death was the result of blunt trauma to abdomen. The report said another person or persons caused a cut to her liver.
Officers stress that the investigation is still in its early stages.