Police Look for Man Who Threw Dog Over Bridge
Incident happened Thursday in East Fort Worth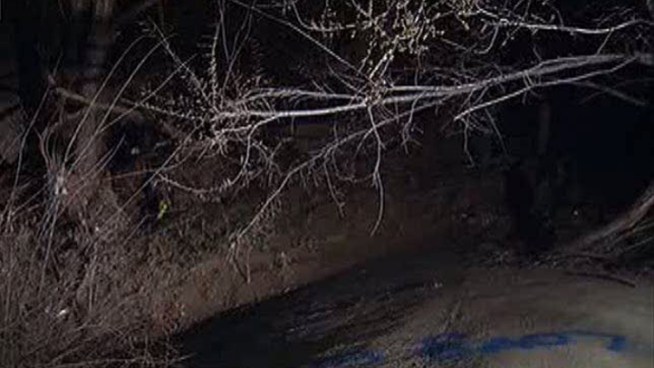 Scott Gordon, NBC 5 News
Fort Worth police say a passing driver reported seeing a man throw a dog off a bridge on Trinity Boulevard. The responding officers found the dog, which fell about 30 feet into a creek below, dead.
Fort Worth police are trying to find a man who killed a dog by throwing it over a bridge.
Police received a call about 5 p.m. Thursday from a driver who said he was heading east in the 12600 block of Trinity Boulevard when he saw a man throw a dog over the south side of a bridge, police said.
"Officers looked over the bridge and observed a brown dog lying in the creek water not moving," Fort Worth Sgt. Kelly Peel wrote in an email.
The dog was dead, he said.
The creek is about 30 feet under the bridge.
The dog had no collar. Police are investigating it as a case of animal cruelty and have no suspects, Peel said.